Project Case Study New Kitchen Heaven Retail Store Iet
You worked with the stakeholders to document the activity list last week. After creating the first draft of the project schedule network diagram, you went back to each of them to ask for time estimates for each of the activities. Ricardo's estimates are shown here:
1. Procure the T1 connection. This takes 30 to 45 days. This activity can be done concurrently with the other activities listed here. Ricardo will perform this activity.
2. Run Ethernet cable throughout the building. This activity depends on the lease being signed and must finish before the build-out can start. The estimated time to complete is 16 hours, which was figured using parametric estimating techniques. Ricardo has one person on staff who can complete this specialized activity. His first available date is October 5.
3. Purchase the router, switch, server, and rack for the equipment room and the four point-of-service terminals. Delivery time is two weeks. Ricardo will perform this activity.
4. Install the router and test the connection. Testing depends on the T1 installation at demarcation. The time estimate to install is eight hours. Ricardo's staff will perform this activity.
5. Install the switch. Based on past experience, the time estimate to install is two hours. Ricardo's staff will do this activity.
6. Install the server and test. The testing depends on the T1 connection installation. Based on past experience, the time estimate to install is six hours. Ricardo's staff will do this activity.
7. The web team will add the new store location and phone number to the lookup function on the Internet site. The time estimate is two hours. Ricardo will assign his applications programming manager to this activity. This activity depends on the lease being signed.
Jake and Jill have each written similar lists with estimates and potential resource assignments. You begin to align all the activities in sequential order and discover a problem. Jill needs 14 days to hire personnel and stock shelves, meaning that the build-out must be finished by January 16. Build-out takes approximately 120 days and can't start before September 20 because of the contractor's availability. This is a problem because Ricardo's Ethernet cable expert isn't available until October 5, and he needs 2 days to complete the cabling. This pushes out the build-out start date by almost 2 weeks, which means the project completion date, or store-opening date, is delayed by 2 weeks.
After gathering more information from Ricardo, you head to Dirk's office.
"So, Dirk," you conclude after filling him in on all the details, "we have two options. Hire a contractor to perform the cable run since Ricardo's person isn't available or push the store opening out by two weeks."
Dirk asks, "How much will the contractor charge to run the cable, and are they available within the time frame you need?"
"Yes, they are available, and I've already requested that Ricardo book the week of September 18 to hold this option open for us. They've quoted a price of $10,000."
"OK, let's bring in the contractor. At this point, $10,000 isn't going to break the budget. How is that planning coming anyway? Signed a lease yet?"
"Yes, we've signed the lease. Jake has been meeting with Gomez construction on the build-out. We've used Gomez on three out of the last five new stores and have had good luck with them."
You spend the next couple of days working on the project schedule in Microsoft Project , clarifying tasks and activities with Jake, Ricardo, and Jill. You decide that a Gantt chart will work excellently for reporting status for this project. You stare intensely at the problem you see on the screen. The Grand Opening task is scheduled to occur 13 days later than when you need it! Grand opening must happen February 1 and 2, not February 14 and 15 as the schedule shows. You trace the problem back and see that Grand Opening task depends on Train Store Personnel, which itself depends on several other tasks, including Hire Store Personnel and Install and Test Hardware. Digging deeper, build-out can't begin until the Ethernet cable is run throughout the building. Ricardo already set up the time with the contractor to run the cable on September 18. This date cannot move, which means build-out cannot start any sooner than September 20, which works with Gomez's availability.
You pick up the phone and dial Jake's number. "Jake," you say into the receiver, "I'm working on the project schedule, and I have some issues with the Gomez activity."
"Shoot," Jake says.
"Gomez Construction can't start work until the Ethernet cable is run. I've already confirmed with Ricardo that there is no negotiation on this. Ricardo is hiring a contractor for this activity, and the earliest they can start is September 18. It takes them two days to run the cable, which puts the start date for build-out at September 20."
"What's the problem with the September 20 date?" Jake asks.
"Jill wants to have the build-out finished prior to hiring the store personnel. During the last store opening, those activities overlapped, and she said it was unmanageable. She wants to hire folks and have them stock the shelves in preparation for store opening but doesn't want contractors in there while they're doing it. A September 20 start date for Gomez puts us at a finish date of January 26, which is too late to give Jill time to hire and stock shelves. My question is this: is 120 days to finish a build-out a firm estimate?"
"Always — I've got this down to a science. Gomez has worked with me on enough of these build-outs that we can come within just a couple of days of this estimate either way," Jake says.
You pick up your schedule detail and continue, "I've scheduled Gomez's resource calendar as you told me originally. Gomez doesn't work Sundays, and neither do we. Their holidays are Labor Day, a couple of days at Thanksgiving, Christmas, and New Year's, but this puts us too far out on the schedule. We must have our February 1 opening coincide with the Garden and Home Show dates."
"I can't change the 120 days. Sounds like you have a problem."
"I need to crash the schedule," you say. "What would the chances be of Gomez agreeing to split the build-out tasks? We could hire a second contractor to come in and work alongside Gomez's crew to speed up this task. That would shorten the duration to 100 days, which means we could meet the February 1 date."
"Won't happen. I know Gomez. They're a big outfit and have all their own crews. We typically work with them exclusively. If I brought another contractor into the picture, I might have a hard time negotiating any kind of favors with them later if we get into a bind."
"All right," you say. "How about this? I'm making some changes to the resource calendar while we're talking. What if we authorize Gomez's crew to work six 10-hour days, which still leaves them with Sundays off, and we ask them to work on Labor Day and take only one day at Thanksgiving instead of two?"
"I think Gomez would go for that. You realize it's going to cost you?"
" Project management is all about trade-offs. We can't move the start date, so chances are the budget might take a hit to accommodate schedule changes or risk. Fortunately, I'm just now wrapping up the final funding requirements, or the cost budget, so if you can get me the increased cost from Gomez soon, I'd appreciate it. This change will keep us on track and resolve Jill's issues too."
"I don't think Gomez's crew will mind the overtime during the holiday season. Everyone can use a little extra cash at that time of year, it seems. I'll have the figures for you in a day or two."
Continue reading here: Key Terms Ppl
Was this article helpful?
Recommended Programs
PM Milestone 7000 Business Templates
Accidental Project Manager
Project Report Progess Status Templates
Related Posts
Critical Chain Method - Planning Project Resources
Communications Management Plan
Alternatives Identification
Benefit Measurement Methods
Probability and Impact Matrix
Decomposing the Deliverables
Readers' Questions
Who is project mentor in kitchen heaven retail store?
MGT-440-O501   Benchmark - Kitchen Heaven Project Case Study (Part...
MGT-440-O501
Benchmark - Kitchen Heaven Project Case Study (Part 5)
Part 2: Project Life-Cycles
Describe, in 5 0 0 - 7 5 0 words, the five project life-cycles defined by Schmidt (predictive, iterative, incremental, agile, and hybrid) and justify which life-cycle should be used to complete the Kitchen Heaven Project.
Minimum of three outside resources. Sources must be authoritative and not from a Wikipedia-type source.
Answer & Explanation
The choice of a project life cycle is a critical decision that can significantly impact the success of a project. In the case of the Kitchen Heaven Project, which aims to develop and launch an innovative kitchen appliance, it's essential to carefully consider the project's nature and requirements before selecting an appropriate life cycle. Schmidt's classification of project life cycles includes predictive, iterative, incremental, agile, and hybrid approaches. Each of these life cycles has its advantages and disadvantages, and the choice should align with the project's characteristics and goals.
1. Predictive (Waterfall) :
Description : In the predictive or waterfall life cycle, the project progresses through a linear sequence of phases, such as requirements gathering, design, implementation, testing, and maintenance. Each phase must be completed before moving on to the next.
Justification : The predictive life cycle is best suited for projects with well-defined requirements and a low likelihood of changes during development. However, for the Kitchen Heaven Project, this approach is not ideal because it may not accommodate potential design iterations and changes that could arise as customer feedback is received.
2. Iterative :
Description : In the iterative life cycle, the project is divided into smaller cycles or iterations, each of which goes through phases like planning, design, implementation, testing, and evaluation. After each iteration, improvements and adjustments are made.
Justification : The iterative life cycle can be a good choice for the Kitchen Heaven Project. It allows for flexibility and the incorporation of customer feedback. Since the project may involve complex technologies and innovative features, an iterative approach allows for continuous refinement and adaptation based on user responses and market demands.
3. Incremental :
Description : In the incremental life cycle, the project is divided into increments or modules. Each increment represents a portion of the final product. Increments are developed and delivered one at a time, with each increment building upon the previous one.
Justification : While incremental development can be effective for certain types of projects, it may not be the best fit for the Kitchen Heaven Project. Incremental development is often used when a project can be easily divided into independent modules, and the final product can be delivered in stages. Since the Kitchen Heaven Project involves the development of a single innovative appliance, the incremental approach may not align well with its objectives.
Description : Agile methodologies, such as Scrum or Kanban, emphasize flexibility, collaboration, and customer-centric development. Projects are divided into short iterations (usually 2-4 weeks), and teams work closely with stakeholders to adapt to changing requirements.
Justification : The Agile life cycle is highly suitable for the Kitchen Heaven Project, especially if the project team expects evolving customer needs and a competitive market. Agile allows for rapid development, quick response to feedback, and continuous improvement. It encourages close collaboration with potential users, ensuring that the appliance meets their expectations and addresses their pain points effectively.
5. Hybrid :
Description : The hybrid life cycle combines elements of multiple life cycle approaches to tailor the process to the project's unique needs. It allows for flexibility in choosing the most appropriate methods and phases for different project aspects.
Justification : In some cases, a hybrid approach could be beneficial for the Kitchen Heaven Project. For example, while the core development process might follow an Agile approach to accommodate changing customer preferences, certain regulatory or quality assurance aspects of the project could follow a more predictive or structured path to ensure compliance and safety.
In conclusion, the choice of a project life cycle for the Kitchen Heaven Project should prioritize flexibility, customer collaboration, and adaptability. Given the potential for evolving customer preferences and the need for innovation in the development of a new kitchen appliance, an Agile approach or a hybrid approach that incorporates Agile principles would be the most appropriate. This would enable the project team to respond quickly to changes, incorporate user feedback, and deliver a product that aligns with market demands while ensuring regulatory compliance and quality control through well-defined processes in specific areas.
Kindly request clarification if you have question to my answer. Thanks
Related Q&A
Q Should the government have the right to censor music/art? Why or why not? This is based largely on your opinion, but be ... Answered over 90d ago
Q please use some basic examples to explain. Environment - Play Areas and Learning Centres Choose one play area: dramatic ... Answered over 90d ago
Q I have completed 49 credits from my community college, and i intend to transfer to another college to go for my bachelor... Answered over 90d ago
Q Legal documentation Case: Francisco is admitted to the surgery department for abdominal pain and chronic pancreatitis. T... Answered over 90d ago
Q Use what you have read about western women's suffrage to make a table of the key milestones on the way to women's suffra... Answered over 90d ago
Q The source for this is: Howard A. Synder, Called Salvation Means Creation Healed: Creation, Cross, Kingdom, and mission ... Answered 16d ago
Q Please help modify my existing code to pass the Junit test, I can't seem to figure out the issue.   Error Message: Inten... Answered over 90d ago
Q What are the major healthcare expenditure categories? Rank these categories, then explain how these expenditures have ev... Answered 63d ago
Q Nutritional Deficiency Report Assignment You will begin by doing some preliminary research to find common nutrient defic... Answered over 90d ago
Q Choose a topic to write informational speech about. Important: CANNOT BE BIASED. You are not trying to convince, you are... Answered over 90d ago
Q Read the brief Ameriprise case  Transformative HR , pages 196-198. In 2006, the company, using "old school" analytics, r... Answered over 90d ago
Q ( 1.) Why there are more female offenders incarcerated than male offenders? (2.) What type of trend could be responsible... Answered 48d ago
Q So far we have looked at neurology (chapter 2), the clinical interview, and for this week you will read about mood disor... Answered over 90d ago
Q I need help with Part A, B and C. Please explain step-by-step. Thank you!  . What is the power of the original lens? Osc... Answered over 90d ago
Q 3-Insects don't need lungs, they breath through their skins. In this way they can get enough oxygen to fuel their metabo... Answered 78d ago
Q Find the Nash Equilibrium in Mixed Strategies (probabilities). Interpret the probabilities and/or explain the strategies... Answered 70d ago
Sms or Whatsapp only : US: +1(516)494-0538
Kitchen Heaven Project Case Study (Part 1)
Order Instructions
***There are multiple parts to this assignment, which will be done over several weeks. This is PART 1*** PLEASE COMPLETE BOTH PARTS
The purpose of this Case Study assignment is to walk through the logical framework (LogFrame) and to create the project management documents needed to successfully lead a project.
Read the Kitchen Heaven Project Case Study in Heldman et al. pages 84-87(see the attached file) and complete the following:
Part 1: Logical Framework Template Column A (See attached file)
Complete the Goal, Purpose, and Outcomes (the green portion Column A) of the Logical Framework template. **NOTE: Do not rely on the content or wording in the Project Case Study Checklist (page 86). Your work should be original and based upon your understanding of the full scenario presented in the case. Successfully completing the Logical Framework will yield different results. The case provides the information required to complete each assignment but leaves room for individual interpretation and assumptions.
One Goal statement is expected.
One Purpose statement is expected.
A minimum of three Outcome statements are expected.
The Goal, Purpose, and Outcome statements must be stated using the "Objective = Action Verb + Object" format. Refer to Schmidt pages 34-40 for details.
Part 2: Project Charter
Using the information in the Logical Framework template and the case, complete the Project Charter.
APA style is not required, but solid academic writing is expected.
This assignment uses a rubric. Please review the rubric prior to beginning the assignment to become familiar with the expectations for successful completion. **RUBRIC BELOW:
Goal statement is thorough.
Purpose statement is thorough.
Minimum number of outcome statements are not thorough.
The minimum requirements for the Project Charter Template including alignment to the Logical Framework Template are thorough.
No mechanical errors are present. Appropriate language choice and sentence structure are used throughout.
You are not required to submit this assignment to LopesWrite.
Collepals.com Plagiarism Free Papers
Are you looking for custom essay writing service or even dissertation writing services? Just request for our write my paper service, and we'll match you with the best essay writer in your subject! With an exceptional team of professional academic experts in a wide range of subjects, we can guarantee you an unrivaled quality of custom-written papers.
Why Hire Collepals.com writers to do your paper?
Quality- We are experienced and have access to ample research materials.
We write plagiarism Free Content
Confidential- We never share or sell your personal information to third parties.
Support-Chat with us today! We are always waiting to answer all your questions.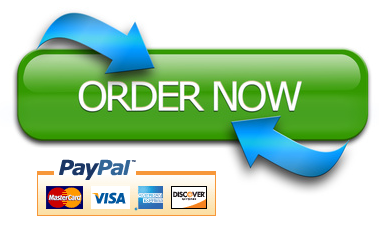 Related Posts
Int=220-x2952 business brief final project: project guidelines and rubric, int 220 final project: business brief template, int=220-x2952 business brief final project.
All Rights Reserved Terms and Conditions College pals.com Privacy Policy 2010-2018
Kitchen Heaven Project Case Study (Part 3)
Similar Questions
MUSYOKIONES A+
abdul_rehman_
Dr. Adeline Zoe
Dr. Sophie Miles
Dr Irene Mwende
Nightingale
Dr. Michelle_KM
Creative Geek
Ashley Ellie
Quality Assignments
Prof.MacQueen
Sheena A+Easton
Coleen Anderson
Discount Assign
Dr. Michelle_PhD
ProWritingGuru
Madam Cathy
Dr M. Michelle
A+ Answers of the following Questions
20 MCQ's
Psy 435_real-world organization
Strategic Budgeting
Business Law Write a short essay, between 400 and 500 words
ACCOUNTING Stock Option
Accounting Sarbanes-Oxley Act homework help
Case Study 1: Disney's ITIL® Journey
Kitchen Heaven Project Case Study (Part 2)
Kitchen heaven project case study (part 4), benchmark - kitchen heaven project case study (part 5).
Applied Sciences
Architecture and Design
Business & Finance
Computer Science
Engineering
Environmental science
Human Resource Management
Information Systems
Mathematics
Political Science
Social Science
Liberty University
New Hampshire University
Strayer University
University Of Phoenix
Walden University
Homework Answers