Goal: Dr. Titel
My references
Testimonials
Writer's block: nine tips to overcome it when you write your thesis
You know what you want to write, but you're incapable to write? The page remains blank? Nothing to worry about. This is a writer's block. Writer's block is normal. It belongs to the writing process. Specially when you write such challenging text such as a paper or your thesis. This paper explains how to deal with it.
Actually, you know exactly what you want to write, but you just cannot start.
Perhaps you try a first sentence, but you delete it immediately…
And you try another one.
Again you delete it… and so on.
The screen remains blank.
The page, bare.
The situation seems insurmountable.
Nearly everybody has struggled with writer's block at one time or another.
Nearly every writer has experienced how dreadful it is.
Even the most experienced authors.
"All writing problems are psychological problems. Blocks usually stem from the fear of being judged. If you imagine the world listening, you'll never write a line. That's why privacy is so important. You should write first drafts as if they will never be shown to anyone". Erica Jong
WHAT ARE THE CAUSES FOR WRITER'S BLOCK?
The most common causes for writer's block among PhD candidates are:
Fear: e.g. fear of critique, of one's own ideas, of the reader, of failing, of success.
Perfectionism: the text is never good enough; it needs to be rewritten and improved again – and never gets finished.
Delusions of grandeur:  My PHD will save the world!
The environment:  e.g. financial problems, conflicts, uncomfortable working space.
The targeted reader: e.g. a professor who intimidates you, the anonymous mass of readers.
The topic:  e.g. it is  boring, makes you angry, or you feel so passionate about it that you cannot think calmly.
The inner critic: an inner voice which denigrates what you do.
Isolation: being alone in front of your blank screen, facing your fears and constantly hearing your inner critic only worsens the problem. It does not help.
WHAT SHOULD YOU DO IN CASE OF  WRITER'S BLOCK ?
Start with the easiest part of your text. You will progress quickly and get motivated to continue.
Brainstorm your topic before writing your first draft: It is easier to structure your thoughts when you can see them in black and white.
Change the tool: If you cannot write with the computer, try with a pencil or talk on a Dictaphone.
Change the location: If you cannot work in the office, try in the kitchen, in a pub, or in a park.
Address your text to a friend: by targeting this reader you will be able to forget the readers who are blocking you.
Tell a friend what you want to write about: Sometimes talking is easier than writing.
Be aware that a good text is the result of many revisions: Do not try to write it perfectly the first time.
Seek help: Don't spend too much time staring at your empty Talking with other people often helps  you recover self-confidence and overcome a block.
Join a writing group: This is a group of PhD candidates sharing the same aim (to finish their thesis), same problems and solutions. In such a group you can ask for help, ask for feedback while helping others and giving feedback as well, which will surely empower you!
In any case, remember that writer's block is normal. It  belongs to the writing process. It is nothing to worry about, and no reason to question your intelligence.
Enregistrer
Related Posts
A golden rule for reading scientific literature
Afraid of missing important information, accountability partners to finish your thesis, 4 steps to design your outline, enhance motivation when you write your thesis, the phd diary: one tool to improve your writing skills, leave a reply.
Your email address will not be published. Required fields are marked
I want to to thank you for your time and for your amizing course!
Thakn you for your Tips. They're simple, yet effective. Outstanding Blog !
Thank you very much for your blog. This post particulartly helps me understand why my block…
I'm glaid it helped, Ali! Have a great continuation with your thesis 🙂 !
Thank you for your feedback, Ali! 🙂
I love your blog, thanks a lot, Martha!
You're very welcome, Julieta 🙂
This is very useful information. Thanks!
Thank you, Elisabeth! 🙂
I thank you for your blog. This article helps me a lot. I am a PhD student in Physics.
Thank you for your message, Uru.
Thanks for your inspiring posting! I definitely enjoyed reading it, Prof. Martha 🙂 have a nice evening!
Thanks a lot for all those tipps 🙂
Thank you! Very inspiring article…
I'm truly enjoying the design and layout of your blog. It's a very easy on the eyes which makes it much more enjoyable for me to come here and visit more often.
Very nice article. I absolutely appreciate this website.
I have saved this article and have a look every time and again. It is very helpful! Thanks a lot! Cristina
Very good blog you have here but I was wanting to know if you knew of any community forums that cover the same topics discussed here? I'd really like to be a part of group where I can get suggestions from other experienced individuals that share the same interest. If you have any suggestions, please let me know. Cheers!
"Do not try to write it perfectly the first time." Great tips, thank you very much!
Very helpful! All writers experience writer's block moments when one simply struggles to put ideas into words.
Please read my blog on How to Beat Writer's Block
Thank you…
Tbanks a lot!
I'm really enjoying the topics of this blog. A lot of times it's very hard to get that "perfect balance" between usability and appearance. I must say that you've done a great job with this. AOutstanding Blog!
Thank you for your article, it is very helpful.
Nice post! Thank you.
Thank you very much for this information!
Thank you so much for this interesting information! This will be really helpful for every student.
I was very pleased to find this page. I wanted to thank you for your time just for this fantastic read!!
Great tips! Thanks a lot!
I have read a few just right stuff here. Definitely price bookmarking for revisiting.
I really appreciate this post. I've been looking everywhere for this! Thank goodness I found it on Bing. You have made my day! Thx again
Merci beaucoup pour cet article, Martha! C'est toujours un grand plaisir de vous lire!
Thanks for making me to achieve new strategies about personal writing. I also hold the belief that certain of the best ways to maintain your writing in primary condition is to write as regulartly. Routine helps to make writing less scaring. Once more, thanks for your recommendations. 🙂
Regularity helps, for sure! It is a matter of training. The more you train writing, the more self-confident you become, the easier writing becomes. Thank you for your comment, Bernadette :)!
Good – I should definitely pronounce, impressed with your website. I had no trouble navigating through all tabs as well as related info ended up being truly simple to do to access. I recently found what I hoped for before you know it at all. Reasonably unusual. Is likely to appreciate it for those who add forums or something, website theme . a tones way for your customer to communicate. Excellent task..
Thanks a lot for your nice words, Janessa:) !
Thanks a lot for your tips. It is so liberating to write faster than usually and white in white! 🙂
I agree 🙂 ! Thank you for your post, Charles!
I'm at the other end, suffering from writer's diarrhea . . . or something like that. Words just keep coming. The peril is that I slide off topic and just keep plunging ahead. Happens every time I want to make an editorial submission. Always turns out to be more about me and less about the topic. Arrrgh.
Hi Jenny, The process you describe is quite usual. You have 2 options: – Write everything you can think of and then restructure your draft or – Write all this in your PhD Notebook. This will help you to get idesas clarified and structured. When you want to write a paper, proceed step by step: 1. Design a concept answering following questions: What is the goal of your paper? Who is the intended audience? What is the message your paper should convey? 2. Design an outline. I guess this article will help you : http://www.scriptoria.org/en/4-steps-to-design-your-outline/ . It helps you to stay focused on your goal. 3. Write a first draft, keeeping 1 & 2 before eyes, in order not forget what you want to focus on. 4. Revise your paper (first of all: delete all superfluous). I hope, it helps. Feel welcome to contact me if you have any comment! 🙂
7 Ways To Beat PhD Writer's Block
Mar 21, 2019
Writing your PhD thesis is the most rewarding accomplishment of your education. It's what allows you to call yourself "Doctor".
One problem: it's hundreds of pages long and writing anything of that length can feel like climbing a mountain, even if you've written papers for your coursework. You promise yourself you'll get started next week. Or you enjoy a few productive weeks and then you can't seem to keep going.
Then the deadline grows shorter. You start to worry, "I'm so far behind. Can I ever catch up? I'm a good student. So why haven't I been more productive?"
What's causing the delay is nothing other than PhD writers' block — something every professional writer (and yes, every professor) has experienced. So how are they still churning out articles and books at a prolific rate and you can't get past five pages?
The difference is, they don't stop writing. They've learned a few ways to trick their writers' block into a burst of creativity.
Below we present 7 ways to beat writers' block and become a highly productive writer. You won't just finish your dissertation on time. Your life will become less stressed and you'll have plenty of time to get everything done. 
Interested in group workshops, cohort-courses and a free PhD learning & support community? 
The team behind The PhD Proofreaders have launched The PhD People, a free learning and community platform for PhD students. Connect, share and learn with other students, and boost your skills with cohort-based workshops and courses.
1. write every day.
Some people prefer to work according to a set time frame. They'll write for 30 or 45 minutes each day.
Others prefer to count words,   setting the bar as low as 300-500 . That's the length of a long-ish email to a good friend.  Once you've written your 500 words you get to stop, whether you need fifteen minutes or a whole hour.

The key is, you can keep going as long as you like. But the next day you still have to write 30 minutes or 300 new words, or whatever target you have set yourself.
Don't worry about form or style. It's much easier to edit than to start from scratch. Just keep the words flowing and avoid skipping even one day. When you do, the next day will be even harder.
2. Can't figure out what to write? 
Imagine you're typing an email to a good friend. Write about why you're not writing, such as: 

"I've got these five variables in my model. How I will measure X1, X2, X4 and X5. X3 is a challenge. How can I figure out how to measure X3? Ask my advisor? Research to see what others have done?" 
Let's face it: you know what your dissertation's going to be about. What's scary is putting it into a form you can send to your advisor.  
So start with this chatty format. You might look up two hours later to find your coffee has gotten cold and you've drafted the entire proposal — or chapter — in one sitting. You won't be the first.
3. Find your writing nook
Find a place where you can write, you're free from distractions and where you aren't tempted to do anything else. 
Very quickly you'll start to associate this place with writing. Your thoughts will automatically turn to your dissertation and you'll be able to jump right in. 
If you're assigned to share an office with one or two other students, you'll probably find that's not a great place to write. You can't control distractions. If you or your office mates also serve as teaching assistants, you may also get students showing up at all hours. 
Some doctoral students set up a home office, even if it's a corner of their living room or kitchen table. Others actually find a home in the local coffee shop. Some get assigned to a library carrel; you're not alone but nobody's allowed to talk.
A few graduate students join   co-working spaces   — places where you rent a desk by the day or month. You'll need to shop around for a co-working space that fits your style and budget. A big advantage of this approach is that everyone in the room works really hard. You'll feel social pressure to keep working. Best of all, the other members understand if you're too busy to talk. You feel more like a grown-up with a job, so you're likely to take the whole thing much more seriously.
5. Build in some down time
When I was writing my dissertation, I was teaching full-time at a state university. I would teach, deal with students and enjoy some downtime. In the evening I'd go to my office and work on my dissertation for three or four hours, almost every night. 
The toughest part was getting home after midnight in a college town: the campus police would escort me to my car and every so often I'd meet a smirking student with that "what did you do?" look. 
Nevertheless, my dissertation got done ahead of schedule and I got to say "I told you so" to all the nay-sayers who proclaimed, "You'll never finish if you teach."

The key is to set a firm schedule that will be a non-negotiable. You never think, "Should I start working now?" You just go.  
It's also important to choose a time that harmonizes with your natural rhythms. At that time, I liked working late. As a bonus, there were no distractions: nobody else was around. 
Some of my colleagues would rise early, begin work at 7, and end their day around noon. They'd take the entire afternoon and evening off without a single twinge of guilt.
Best of all, you create a habit, just as you did with your workspace. When your work time rolls around, you'll automatically tune into your dissertation. As you make progress, you'll actually look forward to each work session.
6. Set up a supportive accountability buddy or hire a coach
Find a classmate — not necessarily in the same department — who's also writing a dissertation. Some buddies meet weekly to share what they've done. Some have daily telephone check-ins. What matters is that you're comfortable with the arrangement so you'll be motivated to keep going.
Set the ground rules: no judgment, no scolding, and no false praise. You'll want to look forward to each meeting. 
You might decide to ask each other questions, but you might just report progress. Consistency is more important than format.
If you can afford the fees, it's not unusual for doctoral students to hire a life coach or career coach to stay motivated. Hiring a coach can be a good move if your advisor isn't particularly helpful, if you're experiencing an unusual amount of stress or if your department is so lacking in collegiality that you can't find a buddy. 
You call your coach three or four times a month to report progress. Coaches are trained to offer encouragement without hype. You may find yourself experiencing personal as well as professional growth.
7. Promise yourself a meaningful but completely realistic reward.
I began planning my graduation party long before I finished writing. Some of my classmates planned travel, reunions with family, or even weddings. Knowing you've got a light waiting at the end of the tunnel does two things: you get motivated and you keep things in perspective. This is just one blip in your life. There's no need to stress over it. 
The end is closer than you think …
Don't wait! Once you get momentum going, you'll start to feel rewarded as you pass each milestone.

Believe it or not, many PhDs carry happy memories of writing their dissertations. It's a rare chance to focus on one significant research problem. You're learning skills you will use throughout your career, especially if you engage in research. And you'll never forget the moment when you walk across that stage to claim your degree, and someone calls you "Doctor" for the very first time. 
If, in spite of these seven tips, you're still unhappy with what you're writing and how you're writing it then get in touch. We're the foremost   PhD writing experts . We won't write your thesis for you, but we can help you to present your writing in the best possible light.  
Hello Doctor…
Sounds good, doesn't it?  Be able to call yourself Doctor sooner with our five-star rated How to Write A PhD email-course. Learn everything your supervisor should have taught you about planning and completing a PhD.
Now half price. Join hundreds of other students and become a better thesis writer, or your money back. 
Share this:
Great article foa a neophyte undertaker for dissertation.
Great tips for great work, with impressive results. Am using these guidelines. Kudos to the PhD Proofreaders team.
And Kudos to you for doing the hard work. We're just here on the sidelines; you're putting the hours in.
Submit a Comment Cancel reply
Your email address will not be published. Required fields are marked *
Search The PhD Knowledge Base
Most popular articles from the phd knowlege base.
The PhD Knowledge Base Categories
Your PhD and Covid
Mastering your theory and literature review chapters
How to structure and write every chapter of the PhD
How to stay motivated and productive
Techniques to improve your writing and fluency
Advice on maintaining good mental health
Resources designed for non-native English speakers
PhD Writing Template
Explore our back-catalogue of motivational advice
How To Overcome Writer's Block when Writing Your Thesis
How To Overcome Writer's Block when Writing a Thesis or Dissertation The only true cure for writer's block is writing, as unhelpful or even frustrating as that thought may seem when the flood of ideas you want to communicate becomes lodged in an invisible but insurmountable dam every time you try to formulate your thoughts and research processes as sentences and paragraphs. Unfortunately, the search for perfection – the perfect words in the perfect order to achieve the perfect form of expression – is often responsible for writer's block, and the more formal and important the writing happens to be, the more difficult it is to let ideas flow in written text. For students who are working on a thesis or dissertation, that document is usually the most formal and significant piece of writing they have yet tackled, a situation that can increase the chances of experiencing writer's block even if you have never encountered this problem before. Fortunately, you need not and should not think of everything you have to write for your thesis or dissertation in such formal terms. In fact, some of the text you produce will never be seen by anybody but yourself, a reassuring thought that tends to render that writing less daunting. Jotting down your ideas about your research is a perfect example, and you can freely develop those ideas to see how they work out in text without the need to polish, prove, perfect or share them. Adding your own critical and reflective thoughts as you take notes from the sources you plan to use to support your research also provides an opportunity for spontaneous writing, and so does recording early analyses of the results of any tests or trials you conduct as part of your research. The kind and amount of preliminary writing you do for your thesis or dissertation will depend on the nature of your study, of course, but whatever you choose to write down will likely prove intellectually useful when you begin to draft your thesis or dissertation. It will also help prevent writer's block in the future by providing you with some text to begin with when you tackle the more formal presentation of your research and ideas. PhD Thesis Editing Services Once you sit down to draft your thesis or dissertation, it can be productive to bring a little of that informal spontaneity to the task. Keep in mind that perfection is rarely attainable in any writing project, and certainly not in a first draft. Some parts of your thesis will certainly prove easier to write than other parts will, and some days your writing will be better than it is on other days, but you can always return to your text and make revisions. Indeed, the feedback of your supervisor and other mentors will often necessitate changes, so a strategy that prioritises the process of writing and sacrifices the ideal of perfection in order to enable the progress of your work can be extremely effective. Such an approach should not encourage you to ignore essential aspects of your writing, but it can stop you from worrying about every little detail at too early a stage and therefore allow you to move ahead with your work. Remember (without panicking) that worrying about not writing will not solve the problem. It is, in fact, as counterproductive as worrying about not sleeping when suffering from insomnia. Instead, channel your energy into an active process of writing with the recognition that such a process can achieve what may have seemed impossible as you sat with fingers poised waiting for that perfect first sentence to march across the screen.
Why Our Editing and Proofreading Services? At Proof-Reading-Service.com we offer the highest quality journal article editing , phd thesis editing and proofreading services via our large and extremely dedicated team of academic and scientific professionals. All of our proofreaders are native speakers of English who have earned their own postgraduate degrees, and their areas of specialisation cover such a wide range of disciplines that we are able to help our international clientele with research editing to improve and perfect all kinds of academic manuscripts for successful publication. Many of the carefully trained members of our expert editing and proofreading team work predominantly on articles intended for publication in scholarly journals, applying painstaking journal editing standards to ensure that the references and formatting used in each paper are in conformity with the journal's instructions for authors and to correct any grammar, spelling, punctuation or simple typing errors. In this way, we enable our clients to report their research in the clear and accurate ways required to impress acquisitions proofreaders and achieve publication.
Our scientific proofreading services for the authors of a wide variety of scientific journal papers are especially popular, but we also offer manuscript proofreading services and have the experience and expertise to proofread and edit manuscripts in all scholarly disciplines, as well as beyond them. We have team members who specialise in medical proofreading services , and some of our experts dedicate their time exclusively to PhD proofreading and master's proofreading , offering research students the opportunity to improve their use of formatting and language through the most exacting PhD thesis editing and dissertation proofreading practices. Whether you are preparing a conference paper for presentation, polishing a progress report to share with colleagues, or facing the daunting task of editing and perfecting any kind of scholarly document for publication, a qualified member of our professional team can provide invaluable assistance and give you greater confidence in your written work.
If you are in the process of preparing an article for an academic or scientific journal, or planning one for the near future, you may well be interested in a new book, Guide to Journal Publication , which is available on our Tips and Advice on Publishing Research in Journals website.
Guide to Academic and Scientific Publication
How to get your writing published in scholarly journals.
It provides practical advice on planning, preparing and submitting articles for publication in scholarly journals.
PhD Success
How to write a doctoral thesis.
If you are in the process of preparing a PhD thesis for submission, or planning one for the near future, you may well be interested in the book, How to Write a Doctoral Thesis , which is available on our thesis proofreading website.
PhD Success: How to Write a Doctoral Thesis provides guidance for students familiar with English and the procedures of English universities, but it also acknowledges that many theses in the English language are now written by candidates whose first language is not English, so it carefully explains the scholarly styles, conventions and standards expected of a successful doctoral thesis in the English language.
Why Is Proofreading Important?
To improve the quality of papers.
Effective proofreading is absolutely vital to the production of high-quality scholarly and professional documents. When done carefully, correctly and thoroughly, proofreading can make the difference between writing that communicates successfully with its intended readers and writing that does not. No author creates a perfect text without reviewing, reflecting on and revising what he or she has written, and proofreading is an extremely important part of this process.
How to overcome writer's block and build your academic writing skills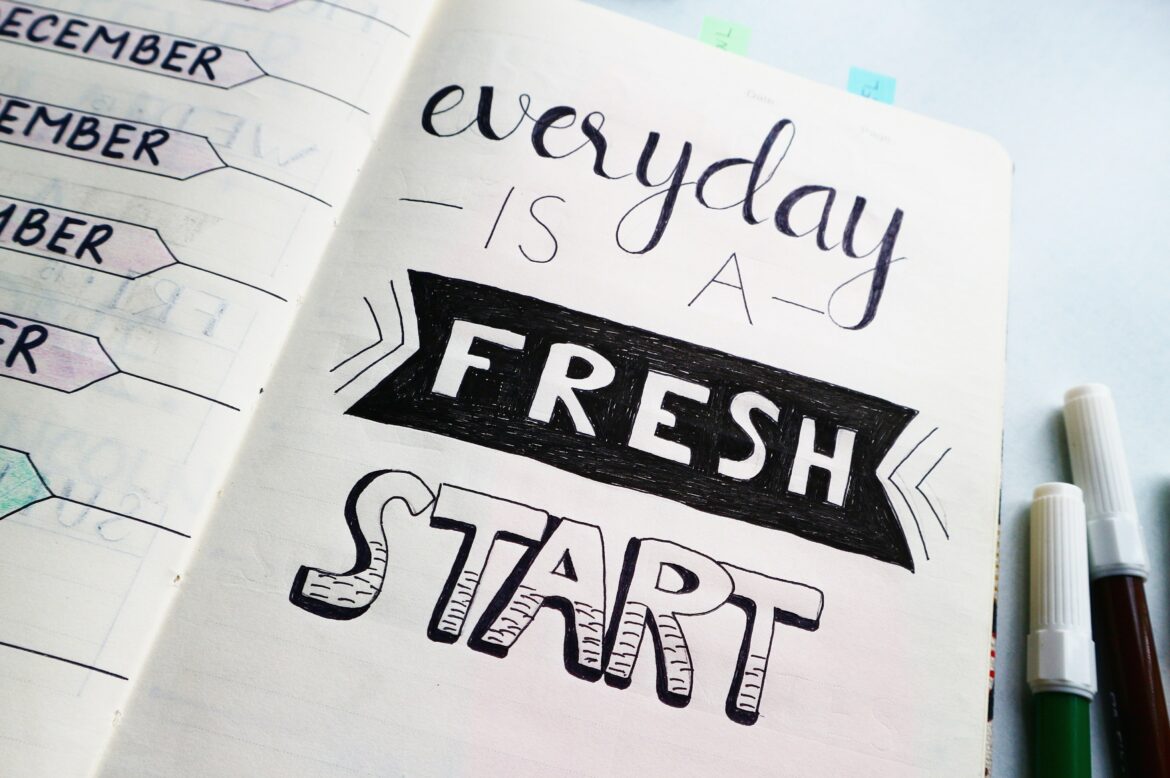 So imagine this, you've completed your research and are ready to share it with the world, now all you need is to write a good academic paper. But despite having everything at hand, you find you've hit a brick wall – it's the dreaded writer's block. And it's not just PhD students who face this speedbump, most researchers have dealt with the writer's block at some time or the other regardless of where they are in their career. The key to overcoming writer's block is getting started. Here are some strategies for those wondering how to get rid of writer's block and build your academic writing skills.
Strategies for overcoming writer's block
Academics involved in their research work often forget to focus on building academic writing skills that are critical to communicate their work. Researchers can struggle to collate all the data and knowledge gleaned through their research into a compelling, well-structured manuscript. And the most common question at this point is how to get rid of a writer's block. Here are some simple strategies that help in overcoming a writer's block and streamline the way forward.
1. Read articles related to your topic: One of the most important things for researchers is to read similar or relevant research articles. Not only is this great in gathering information but it also helps direct your attention to how your research can be presented, helping you develop your academic writing skills. Browsing through related scholarly literature can show you how to structure your findings and understand the type and extent of data to be included in your own paper, which can go a long way in overcoming the writer's block.
2. Create writing rituals and stick to it: Blocking time to write every day, ideally at a time that you feel you're at your most productive, and following through will help you create a writing ritual. Set goals in terms of the number of words or number of pages you should write every day, which will give you something to work toward. Having a goal also help you focus on the task at hand and get you in the right frame of mind. Stick to your writing schedule and be kind to yourself; your academic writing skills will improve over time. Writing rituals not only help in overcoming writer's block in the moment, but will serve you well even in the future.
3. Follow the Pomodoro technique: As per the Pomodoro Technique, working in focused blocks of 25 minutes followed by a 5-minute break can help boost your productivity. For researchers wondering how to get rid of writer's block, this is the perfect solution. Simply set small writing goals for yourself and plan your day to include bursts of focused writing time interspersed with quick breaks. This helps prioritize your tasks, clear your mind when needed, and refocus on the next task. Ticking off small tasks through the day helps you from feeling overwhelmed, boost your planning and academic writing skills and keeps you moving toward your goal.
How to get rid of writer's block: Simple steps to get you started
While the key strategies above are great to overcome writer's block and build your academic writing skills over time, it can often be difficult to put into action. So here are some tried and tested steps that have helped me in the past that can kick-start your journey.
Find yourself a sweet writing spot
One of the best ways to overcome writer's block is defining your own space to work in. Check for a space that is comfortable, since you'll likely spend a lot of time here, and also free from noise, distractions, and interruptions. While it's great to have a devoted space to develop your academic writing skills, a quiet corner at home works just as well if you don't have this option.
Don't try to tackle everything in one go
Writing a research paper, especially one based on complex data, takes time, so pace yourself. Avoid trying to tackle everything at once. Plan to work on different sections of the paper at a time; this will allow you to focus as each section needs to be written and dealt with differently. Breaking your writing into smaller chunks helps in overcoming writer's block and can eventually hone your academic writing skills so the process isn't so daunting anymore.
Move between writing and editing
A great tip for those who are wondering how to get rid of writer's block is going to and fro between writing and editing your paper. Feeling stuck when trying to draft a particular section of your article, simply move to editing another part of your research manuscript. What this does is clear your mind and ensure you are always moving forward. Moreover, finding and correcting issues with your work can give you the confidence boost you need to write again.
Find inspiration in other's work
Sometimes concentrating on your research can overwhelm you, making you wonder what and how to include data in your research paper. Here, it may help to turn to previously published work for inspiration. Browse articles in your target journal for cues on writing styles, how and what data can be presented visually, and how articles with similar research methodology have been written. This can help you reimagine your own research and give you the impetus you need to overcome the writer's block.
Ask for feedback when you are unsure
For students or those who are in the early stages of their research career, it can be difficult to understand how to deal with often large sets of complex data. One way to overcome writer's block is seeking advice from your supervisor, mentor or peers. An outside-in perspective and feedback can help you review your academic writing skills. You can also explore trusted AI-powered tools such as Paperpal , which have been designed to refine your English language and hone your academic writing skills.
Join a writing group or researcher community
The life of a researcher can be an isolated one. A heavy workload and intense competition can make it difficult to cope with and overcome a writer's block on your own. Join a writing group or a supportive researcher community, where you will find the support you need to tackle key challenges and get expert tips on, for instance, how to get rid of the writer's block. Being part of a larger group is also a great opportunity to gain fresh ideas, be inspired, and share your own views and expertise on broader topics.
We trust the strategies and simple tips above will help you develop your academic writing skills and go a long way in overcoming any writer's block so you can move forward more confidently.
Related Reads:
How to write a PhD thesis: 13 Tips for PhD thesis writing 
Shortlisting a PhD thesis topic: 4 useful tips for students 
Proofreading dissertations: Key strategies to optimize the process
How to write a research paper outline: Simple steps for researchers
How and when to use 'then' vs 'than' [with examples]
Affect vs. effect: difference, meaning and examples, you may also like, how to write a conclusion for research papers..., ethical research practices for research with human subjects, 5 reasons for rejection after peer review, what is peer review: importance and types of..., self-plagiarism in research: what it is and how..., how to write a personal statement for a..., academic writing groups: 5 benefits for researchers, what is a thesis statement and how to..., how to write a research paper introduction (with..., what is an expository essay and how to....
About the LSE Impact Blog
Comments Policy
Popular Posts
Recent Posts
Subscribe to the Impact Blog
Write for us
LSE comment
March 23rd, 2018
Writer's block is not a struggle with your writing but with your thinking. write your way out of it.
7 comments | 34 shares
Estimated reading time: 5 minutes
I recently had a request to give a talk to graduate students about writer's block. This term is frequently mentioned in the context of graduate writing, presumably because of the general sense that something is inhibiting the writing processes of students at this level. While I was explaining why I didn't want to give a talk on writer's block, I realised that I spend quite a lot of time telling various people that I'm sceptical about the concept of academic writer's block. Having recently read two interesting takes on writer's block in academia (from  Helen Kara  and  Julia Molinari ), I decided that my own disinclination to use this concept might be worth exploring.
In general, I am resistant to identifying common graduate writing difficulties as writer's block. Most graduate writers who are struggling with their writing are actually struggling with their thinking. That isn't just a semantic quibble: it matters that we grasp exactly what is inhibiting our writing processes. When we diagnose ourselves as having writer's block, we can start to believe that we aren't currently able to write. If you find yourself with a sore leg, it may well be that avoiding walking is a sound strategy. If you find yourself unable to write, might it be a sound strategy to avoid writing? The answer to that question is almost always no. Not writing has little-to-no curative power, in my experience. I'm not saying that we don't need to take breaks; there are many things that we can do away from our desks to clear our minds and loosen up our ideas. But when we are committed to working, the act of writing is often the most immediate way to tackle the problems in our thinking. The risk of identifying inevitable  writing challenges  as  writer's block  is that doing so can lessen the chance that we will  use writing to move our ideas forward .
The idea of writer's block can thus be seen as having the potential to detach writing from its broader intellectual context. When we treat writing challenges as  psychological rather than intellectual , we run the risk of minimising the conceptual work involved in graduate writing. I have, of course, encountered graduate writers who appear to have a disposition towards writing that is so fraught that they may need some sort of psychological shift in order to develop an effective writing routine. But for most graduate writers, writing is being hampered primarily by the challenge of sorting out what they think  (or  what they think they should think  or  what others think  or  what their supervisor thinks about what they think). In other words, they don't have a psychological block; they simply have the intellectual confusions endemic to the process of communicating sophisticated research. Those intellectual confusions are real, and they can have deleterious consequences for writing. But when we treat these problems as conceptual problems in our thinking, we create the space to use writing as a strategy to solve those problems. Writing can move from being the problematic thing to being a means to solve the problem.
To use writing in this way, I suggest introducing a new font that will signal that you are writing in an exploratory vein for your own benefit. The variant font will remind you that your eventual reader need never see these ruminations, thus lessening your own reticence. Using this new font, try writing something like this: " I'm worried that what I'm saying here …"
"… is inconsistent with what I said on p37."
"… might be confusing the cause with the effect."
"… may lead the reader to think that my research is less significant than I've claimed."
"… is the sort of thing that annoys my supervisor."
Staying in this provisional, for-your-own-eyes-only font, try writing a follow-up sentence or passage: " To figure this out, I need to … "
"… re-read the sections on and around p37 and decide which formulation works best. Does this shift represent an actual shift in my thinking or just a different way of expressing things?"
"… satisfy myself about the direction of causality in my argument and think of a way to flag all the places where this may have become confused."
"… revisit my initial claims for significance to see if they are affected by the current line of reasoning."
"… decide how I feel about that potential reaction, whether that annoyance is something I want to withstand or something that should guide me in a different direction."
The key, for me, is that this writing is just that: writing. We can't, arguably, have writer's block when we are actively writing. Instead, we may have unresolved issues that are making us want to avoid writing. Using writing as the means of addressing these issues gives us a strategy for inevitable conceptual hurdles. Even in those cases in which writing about writing highlights serious problems, we have still made progress by identifying what is wrong. In the end, my concern is simply that the writer's block label may be further alienating us from our own writing. While it may not be possible to write our way out of all problems, I'm convinced that it is near-impossible to solve writing problems without using writing as our central strategy.
This blog post originally appeared under a different title on the  Explorations of Style  blog and is published here with permission.
Featured image credit:  Pen and Paper  by MiraDeShazer,   via Pixabay (licensed under a  CC0 1.0  license).
Note: This article gives the views of the author, and not the position of the LSE Impact Blog, nor of the London School of Economics. Please review our  comments policy  if you have any concerns on posting a comment below.
About the author
Rachael Cayley is an associate professor (teaching stream) at the  Graduate Centre for Academic Communication , which is part of the School of Graduate Studies at the University of Toronto. She teaches academic writing and speaking to graduate students. Before joining the University of Toronto, she worked as an editor at Oxford University Press in Toronto. She has a PhD in philosophy from the New School for Social Research and a BA in political science from the University of British Columbia. Rachael can be reached by  email .
Writer's block is the opposite of writer's inspiration. The block is psychological ans due to a feeling of depression rather than of hope. The answer is to try to get into a happy mood or better state of mind.
Consider this: https://www.ncbi.nlm.nih.gov/pmc/articles/PMC1311997/?page=1
Pingback: La rédaction scientifique – V&S BioMed
Very helpful post. Thank you. I've also felt uneasy about the use of the term 'writer's block' and you sum up very well why it can be unhelpful to attribute writing difficulties to writer's block.
Pingback: Estratègies contra el bloqueig del blogaire - Ambidireccional
Well, in my case it is often the inability to write with a good syntax. Every time I start a sentence it is like having a little devil on your shoulder who tells you. " Are you sure to write it that way?" Maybe you don't have enough vocabulary or it is like not to have a great sense of great writing. In school I didn't get an answer what exactly I can pratice to step up my writing. The teacher I had often criticized my written expression. Out of this experince for me their is a fear to write something in any life situation.
It is good that you do know what you want to say at the sentence level. Learning a few tricks for how to say it (and why each might work) sounds to be worth seeking out, given previous bad feedback.
At one point I had a good manager who took time to explain why my sentences weren't as effective as they should be, how to adjust them, and what the purpose of the updated layout was. It has allowed me to at least take a view on some of the unexplained advice I see on-line.
Maybe even try starting by deliberately writing your sentences in a known bad way, so that at least you have the phrases and information but in a known miss-order, then rearrange to another ordering to practice different styles. Being half right is actually quite good!
Leave a Comment Cancel reply
Your email address will not be published. Required fields are marked *
Notify me of follow-up comments by email.
Related Posts
Is writing a book chapter still a waste of time?
March 7th, 2023.
Towards more integrative research practices: introducing Open Walked Event-based Experimentations
August 30th, 2017.
8 common problems with literature reviews and how to fix them
October 19th, 2020.
The key elements of a research story – Top Posts of 2015: Academic Writing
December 29th, 2015.
Visit our sister blog LSE Review of Books

No products in the cart.
Dealing with writer's block
8 strategies that can help
Nearly all of us have been there: sitting in front of the blank page not knowing where to start, a growing knot in our stomach and the temptation to get up and do the laundry instead, since then at least we'd be doing something useful.
In our last blog post, we wrote about #AcWriMo and speculated about why academics find it so difficult to write that they need the external push of AcWriMo to get them going. In this post we want to take a closer look at one of the biggest reasons – writer's block – and possible solutions you can try if you experience it.
Writer's block is indeed a common experience among academics. Although statistics are scarce, one recent study in Turkey found that only 6% of the first-year students surveyed never had writer's block. 24% nearly always had writer's block and 70% of students experienced writer's block occasionally. Among graduate students in the U.S., it's also common: a decade after starting 55-64% of PhD students still haven't finished their dissertations (Ph.D. Completion Project as cited by Schuman 2014 ).
Although it's common in academia, writer's block is surprisingly hard to define. Some people even contend that it's not real.
Does writer's block even exist?
There's a surprisingly large contingent of people who argue that writer's block doesn't exist. One popular quote attributed to the journalist Roger Simon states that "there is no such thing as writer's block. My father drove a truck for 40 years. And never once did he wake up in the morning and say: 'I have truck driver's block today. I am not going to work'."
Many in academia agree, including Dr. Paul Silva. In his popular book for academics How to write a lot , the psychologist contends:
Writer's block is nothing more than the behavior of not writing. Saying that you can't write because of writer's block is merely saying that you can't write because you aren't writing. It's trivial. Giving a fancy name to feeling frustrated with your writing makes your frustration seem more grave and complex than it is. The cure for writer's block— if you can cure a specious affliction— is writing (42).
While academic writing instructor Dr. Rachel Cayley admits that many graduate students have trouble writing, she thinks the cause lies elsewhere. As she sees it, "most graduate writers who are struggling with their writing are actually struggling with their thinking" ( Cayley 2018 ). Cayley worries that mislabeling the problem as writer's block can keep graduate students from feeling capable of doing the one thing that can help with working through the intellectual problems causing the block – writing.
Writer's block: one term, many different problems
Just because "writer's block" as an overarching concept may not exist, that doesn't mean that problems surrounding writing don't.
There are many different flavors of writer's block, and each person will experience it differently. According to those who have researched it, writer's block can be caused by psychological, emotional, behavioral, biological or external factors.
Unfortunately, there aren't a lot of well-designed scientific studies on writer's block and the results from the few small studies that do exist can't necessarily be extrapolated to the population at large. So what's a sufferer to do? Flaherty (2004) explains that until science catches up, you will likely have to do a bit of experimentation to find out what works best for you, since "even treatments that clearly work well on average may not work well for a given person. The multiple aspects of block show how specifically tailored an effective treatment— behavioral or medical— should be" (140).
We've taken a look at some of the literature out there – from book-length treatises and Master's theses to blogs and short articles and pulled out some of the advice that seems most promising for some of the most common symptoms. This list isn't exhaustive, some of the categories below are very similar or overlap, and often you might experience multiple causes for a case of writer's block. It might be worth trying a few of the options that seem closest to the problems you're experiencing.
Specific writing problems and possible solutions
You're not capable of writing You sit down at your computer, open up your document, and then…nothing. You simply can't get the words out. → Try this: When the words just won't come, it can help to remind yourself that you actually can write – as long as it's something else. For example, write an email to a friend or a summary of a book you're reading. Start a journaling habit. Or, if you want to still be productive on your current project, use the freewriting technique or write with prompts . This can help remind you that you actually can write and that the root of the problem likely has something to do with one of the other causes below.
One thing that can help, at least in academic writing, is good preparation. Having an outline and your notes and sources at hand when starting to write can help keep you from getting blocked.
Lack of deadlines or other forms of accountability Do you often find it easier to write when a deadline is near? For many of us the fear of missing a close deadline can finally make it possible to overcome the difficulty of writing and get something on paper. When we don't have a deadline, projects can languish for weeks or months at a time. → Try this: If you don't have any short-term deadlines for a larger project, you'll need to create some form of external accountability so that you don't have to rely on your own willpower. #AcWriMo is a great example of this, since you would rather share successes with others than failures, and at the end of the month you'll want to post about your achievements. During the rest of the year, you may want to join a writing group that has accountability as its main purpose.
As an academic, not being able to write can be a very uncomfortable and emotional state. But, as the popularity of AcWriMo suggests, you're not alone. We hope that some of the tips in this article will give you a starting point for breaking through your block, but if nothing seems to work, you can also seek help from trained professionals, such as your campus writing center or university counselors.
We'll leave you with one last inspiring thought as well at the end: there is some evidence that writing regularly can help with writer's block and that seasoned writers suffer less from writer's block than inexperienced writers. So, no matter how hard the blocks seem now, they likely will get better over time.
What did you think about our tips? Did we leave anything out? How do you personally deal with writer's block? We'd love to hear from you in the comments on the Facebook post for this blog article or by email .
For further reading
Flaherty, A. (2004). The midnight disease: The drive to write, writer's block, and the creative brain . Houghton Mifflin. https://www.loc.gov/catdir/description/hm031/2003051143.html
Lamott, A. (1994). Bird by bird: Some instructions on writing and life (Second Anchor Books Edition). Anchor Books.
Rachel Cayley. (2018, March 23). Writer's block is not a struggle with your writing but with your thinking. Write your way out of it . https://blogs.lse.ac.uk/impactofsocialsciences/2018/03/23/writers-block-is-not-a-struggle-with-your-writing-but-with-your-thinking-write-your-way-out-of-it/
Silvia, P. J. (2019). How to write a lot: A practical guide to productive academic writing (Second edition). American Psychological Association.
About Jennifer Schultz
Jennifer Schultz is the sole American team member at Citavi, but her colleagues don't hold that against her (usually). Supporting research interests her so much that she got a degree in it, but she also likes learning difficult languages, being out in nature, and having her nose in a book.
Recent Articles