Skip to primary navigation
Skip to main content
8 Things I've Learned Using an iPad for Presentations
I love using my iPad for travel to conferences, and not just because it's so lightweight and its battery lasts all day. For one thing, with the LTE version I'm not beholden to conference Wi-Fi; while some conferences have good connectivity, I never want to count on it. With the iPad I can nearly always get online.
But the iPad isn't convenient only for attending conferences. It's a good tool for presentations, too-or at least an excellent backup for a dedicated computer. I can easily be ready to present if I have a last-minute computer replacement.
Still, I had some things to learn the hard way about using an iPad for presentations. Perhaps I can save you a few steps.
The Basics of Getting Started
Learn the differences between "desktop" keynote and the ipad version.
While I present nearly exclusively from an iPad, I usually build my initial presentation on a Mac. I build all of my presentations in Keynote, and store them in iCloud. I can (and do) make tweaks to a presentation on-site via the iPad version of Keynote, but it always feels as though I'm slightly fighting with the software.
Keynote supports a customizable presenter display in both versions. On the Mac desktop version, you can pick three ways to give yourself that during-the-talk cheat sheet, instructing it to show you the current slide, next slide, and presenter notes. On the iPad, the presenter display options only give you a "two out of three" option, between current slide, next slide, and presenter notes. I begrudgingly pick Next Slide and Presenter Notes, and then I hope the venue has a confidence monitor that shows me what's on the projector behind me.
Some folks prefer to use Powerpoint or Google Slides. This distills down to religion, and I can confidently state that those people are wrong. Both tools offer iPad versions as well, but I'm not well versed in them. Deckset doesn't offer an iPad version, and I've not had much patience for the swath of custom JavaScript-based presentation tools that render Markdown inside of browsers. I want to like them, but I can't quite get there yet. As a result, use Keynote; you'll be happier. As an added bonus, the presentations live in iCloud; with a bit of notice you can grab a copy on someone's Mac, iPhone, or iPad and be back in business should calamity befall your iPad.
Do be aware that this means that if your presentation requires a demo in a terminal or a web browser, you either get to do some awkward transitions—or accept that presenting from an iPad isn't right for this talk. I still haven't found a good way to give my "Terrible Ideas in Git" talk from an iPad due to its live demos…
Invest in a presentation remote
A presentation remote is a necessity, unless you enjoy being trapped behind the podium. I treated myself to a little luxury with the Logitech Spotlight .
This device does it all. It speaks its own wireless protocol via a USB-A dongle that plugs into most laptops, but the Spotlight also speaks Bluetooth with a great range. Its battery charges using a built-in USB-C port that hides behind the dongle, and a single charge lasts for months.
I freely accept that most folks find the idea of paying $129 for a single-purpose device a bit nutty. Those folks generally don't give double-digit numbers of presentations a year. A word of caution: Don't leave it behind at the podium after your talk. It's expensive enough to buy the first time. Please don't ask me how I know.
Pay attention to fonts and typefaces
I have a condition I jokingly refer to as "typeface blindness." I can't tell the difference between most fonts unless I stare at them and actively work out what I'm seeing. I'm told this is atypical, and whenever I forget this fact I get reminded on Twitter. "Well, that's the fifth talk so far today that uses Helvetica (the system default)" always makes me facepalm. As a result, I make it a point to not use system default fonts.
Contrary to what many folks believe, you can use custom fonts on iOS, but the process is a bit arcane. Do yourself a favor and drop the $2 for AnyFont . This magic app streamlines an otherwise incredibly painful process.
Lessons I've Learned
I'm conservative here; while you can save money by buying third party adapters, I find that minimizing the risk of screwing up a presentation in front of 400 people is worth the extortionate rate that Apple charges for first party adapters. You'll want both HDMI and VGA adapters. Both of these are available in Lightning and USB-C flavors, depending upon which generation of iPad you're using. Note that this is less of a concern with USB-C than it is with Lightning adapters—just make certain you test all of your adapters before you leave home.
Save time; don't bother looking for DVI adapters. The iPad officially doesn't support it, Apple doesn't sell them for Lightning, and I've only ever encountered it on the speaking circuit once. Your test a few hours before your talk will validate that you'll be okay.
You can never be too rich, too thin, or have a big enough battery pack
Grab a beefy battery pack, and you can go days without finding a power outlet. You don't want to discover that the podium power strip is full, the extension cord is a trip hazard, or that you don't have the right adapter for the country you're in when it's time to give a talk. Having a battery pack that can borderline jump-start a car means you're fine so long as your iPad battery level is anywhere about roughly 3%. (Too much lower and the tablet won't boot at all.)
I like Anker products for this, but your mileage may vary. I soundly endorse finding reputable brands. Saving a few bucks on chargers, cables, or batteries that (a) plug into a very expensive electronic device and (b) have a propensity to include "sets the building on fire" in their list of failure modes just never seemed worth the trade-off to me.
Note: If you need to give away something at a booth, don't use branded USB battery packs or chargers, as swag. At best, they're cheap and feel flimsy. At worst, something with your logo on it started a fire.
Spend extra for an LTE connection
You can tether your iPad to a mobile device or ride on conference Wi-Fi. However, if you're presenting frequently it's worth the extra money to get an iPad version that can speak to the cell networks. Suddenly you no longer care what the conference Wi-Fi password is, whether you remembered to charge your phone, or if the captive portal login page is going to expire and pop up again mid-presentation.
Speaking of which…
Before the presentation, turn on both "Do Not Disturb" and "Airplane Mode"
In presentation mode, Keynote swears that it blocks pop-ups, reminders, incoming calls, and other distractions. To its credit, I've never seen it do otherwise.
That said, I always enable Do Not Disturb on my iPad. I put the device in airplane mode. And only then do I plug in the projector. Perhaps I'm paranoid, but you're also not seeing horrible screenshots from my talks that feature embarrassing notifications, either.
Update nothing before your presentation
If a new iOS version or a Keynote update comes out the same week as your presentation, fine. But resist the upgrade. It can wait a day.
There have been enough regressions in software over the years that I'm extremely hesitant to trust that everything will "just work" an hour before I go on stage.
These are the sometimes-hard-won lessons I've learned after spending a year giving talks solely from an iPad.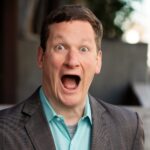 Corey is the Chief Cloud Economist at The Duckbill Group, where he specializes in helping companies improve their AWS bills by making them smaller and less horrifying. He also hosts the "Screaming in the Cloud" and "AWS Morning Brief" podcasts; and curates "Last Week in AWS," a weekly newsletter summarizing the latest in AWS news, blogs, and tools, sprinkled with snark and thoughtful analysis in roughly equal measure.
More Posts from Corey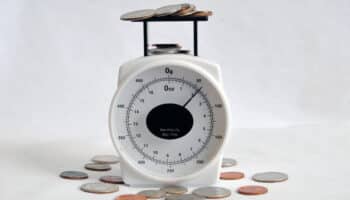 The New Frontier of Cloud Economics: Why AWS Costs Are a Weighty Issue
AWS re:Invent looms larger on the calendar with each passing day, promising not just an avalanche of new services but also–let's face it–some truly perplexing names. However, the oddity of AWS service names is low-hanging fruit. The true enigma lies in their labyrinthine pricing dimensions.
The Missed Opportunity: AWS, re:Invent, and the Community That Cared
The AWS re:Invent session tracker leaves much to be desired, a point that many in the community have lamented for years. Its glaring shortcomings range from the absence of a calendar view to a lackluster search function and the inability to share links to individual sessions. Frustrated attendees have long been in need of a better solution, and several community members rose to the challenge.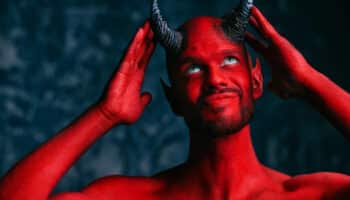 The Cloud Devil You Know
My Route53 database is humming along nicely, my podcast interview backlog is full, and I've outsourced my thinking to ChatGPT, so I have some unprecedented free time to build a side project. Awesome! What cloud provider should I use?
Get the newsletter!
Stay up to date on the latest AWS news, opinions, and tools, all lovingly sprinkled with a bit of snark.
Keynote User Guide for iPad
What's new in Keynote 13.2
Intro to Keynote
Intro to images, charts, and other objects
Create a presentation
Choose how to navigate your presentation
Open a presentation
Save and name a presentation
Find a presentation
Print a presentation
Prevent accidental editing
Undo or redo changes
Quick navigation
Change the working view
Customize the toolbar
Copy text and objects between apps
Basic touchscreen gestures
Use Apple Pencil with Keynote
Create a presentation using VoiceOver
Add or delete slides
Reorder slides
Group or ungroup slides
Skip or unskip a slide
Change the slide size
Change a slide background
Add a border around a slide
Show or hide text placeholders
Show or hide slide numbers
Apply a slide layout
Add and edit slide layouts
Change a theme
Add an image
Add an image gallery
Edit an image
Add and edit a shape
Combine or break apart shapes
Save a shape to the shapes library
Add and align text inside a shape
Add 3D objects
Add lines and arrows
Add and edit drawings
Add video and audio
Record video and audio
Edit video and audio
Add live video
Set the movie format
Position and align objects
Use alignment guides
Place objects inside a text box or shape
Layer, group, and lock objects
Change object transparency
Fill shapes and text boxes with color or an image
Add a border to an object
Add a caption or title
Add a reflection or shadow
Use object styles
Resize, rotate, and flip objects
Add linked objects to make your presentation interactive
Select text and place the insertion point
Copy and paste text
Format a presentation for another language
Use phonetic guides
Use bidirectional text
Use vertical text
Change the look of text
Use text styles
Change text capitalization
Add drop caps
Make characters superscript or subscript
Format fractions automatically
Format dashes and quotation marks
Format Chinese, Japanese, or Korean text
Set tab stops
Format text into columns
Adjust line spacing
Format lists
Add mathematical equations
Add borders and rules (lines) to separate text
Add or delete a table
Select tables, cells, rows, and columns
Add or remove rows and columns
Move rows and columns
Resize rows and columns
Merge or unmerge cells
Change the look of table text
Show, hide, or edit a table title
Change table gridlines and colors
Use table styles
Resize, move, or lock a table
Add and edit cell content
Format dates, currency, and more
Highlight cells conditionally
Format tables for bidirectional text
Alphabetize or sort table data
Add or delete a chart
Change a chart from one type to another
Modify chart data
Move, resize, and rotate a chart
Change the look of data series
Add a legend, gridlines, and other markings
Change the look of chart text and labels
Add a chart border and background
Use chart styles
Animate objects onto and off a slide
Animate objects on a slide
Change build order and timing
Add transitions
Present on your iPad
Present on a separate display
Present on iPad over the internet
Use a remote
Make a presentation advance automatically
Play a slideshow with multiple presenters
Add and view presenter notes
Rehearse on your device
Play a recorded presentation
Check spelling
Look up words
Find and replace text
Replace text automatically
Set your author name for comments
Highlight text
Add and print comments
Send a presentation
Intro to collaboration
Invite others to collaborate
Collaborate on a shared presentation
See the latest activity in a shared presentation
Change a shared presentation's settings
Stop sharing a presentation
Shared folders and collaboration
Use Box to collaborate
Create an animated GIF
Post your presentation in a blog
Use iCloud Drive with Keynote
Export to PowerPoint or another file format
Restore an earlier version of a presentation
Move a presentation
Delete a presentation
Password-protect a presentation
Create and manage custom themes
Transfer files with AirDrop
Transfer presentations with Handoff
Transfer presentations with the Finder
Keyboard shortcuts
Keyboard shortcut symbols
Play a Keynote presentation on iPad
To advance through the presentation, do any of the following:
Go to the next slide: Tap the slide.
Go back a slide or reset the builds on the slide: Swipe right. Avoid the left edge of the screen as you swipe, so the slide navigator doesn't appear.
Jump to a different slide: Tap the left side of the screen to show the slide navigator, then tap the slide you want. You may need to swipe up or down to see all the slides. Tap anywhere on the slide to hide the slide navigator. Even if your device is connected to an external display, the slide navigator appears only on the device.
To see the toolbar, touch and hold anywhere on the screen, then tap a button to show the slide navigator, live video sources , multipresenter slideshow , or drawing and laser pointer controls. Tap away from the toolbar to dismiss it.
To stop playing a presentation, pinch anywhere on the screen.
Draw on a slide as you present
You can draw on your slides as you present to emphasize information on the slide. If you're using Keynote Remote to control a presentation from your iPad, you can draw on your iPad and have your drawing appear on the Mac, iPhone, or iPad that's playing your presentation.
Do any of the following:
Draw with a color: Tap a color, then draw with your finger on the slide.
Use the laser pointer: Tap the laser pointer and move your finger around the slide; the laser pointer follows your movements.
Return to the previous slide or advance a slide: Tap the left or right arrow on the slide.
Hide the drawing tools: Tap Done.