Report Writing Skills Training Course
Our Report Writing Skills Training Course will provide you with a toolkit to put together a well-structured report that is easy to read and covers all of the key points .
The course will help improve your business report writing skills. We will show you how to put together a well-structured report by showing you how to plan the report, adapt it for your audience, build the report around a structure and bring it to a successful close.
This Report Writing Skills training course is delivered as a scheduled open online training course or in-house just for your business. We deliver the course as a face to face course and a live virtual online course.
Report Writing Skills Course – Details
Course Overview
Who Should Attend?
What You Get
Delivery Options
This report writing skills training course will provide you with a toolkit to improve your business report writing skills. It focuses on the key elements of writing and presenting business reports such as Preparation, structure, writing and presenting.
The session includes a range of activities that will allow you to practice skills, alongside trainer-led sessions to introduce the relevant knowledge.
We look at how to plan reports and what you want people to get from them, compose and structure reports, and present the information clearly.
Course Objectives
By attending this Report Writing Skills Training Course you will be able to:
Create a basic report outline
Organise the key points and support them with relevant facts
Write some rough draft notes and check existing reports against the overall structure
Choose appropriate visuals such as charts, graphs, and tables to present figures
Write an effective conclusion
Write an executive summary that highlights the report's main ideas
Professionally present the report
Course Content
Here's what we cover in our report writing skills training course:
Preparing the Report
Defining the purpose
Setting the Objectives
Investigate the topic
Thinking about the reader
Report Sections
Title or title page
Executive Summary
Introduction
Discussions/Body/Investigation
Summary & Conclusions
Recommendations
Numbering Sections and figures
Diagrams, graphs and tables
Proof-reading
Originality & Plagiarism
Business English
Punctuation
Presenting the Report*
How to talk through the report
Use persuasive language
Get buy-in to the ideas you are presenting
When you bring this course in-house, the content above can be tweaked and changed to meet the needs of your team.
Download the Course Brochure
Download a copy of our report writing skills training course brochure below.
Who Should Attend our Report Writing Skills Training Course?
This report writing skills training course is for anyone who has to produce a report as part of their role
If you want to:
Present information in a clear and concise way
Have a go-to tool kit for writing and producing reports
Present information in a more structured and influential way
More professional looking reports
Speed up the process of writing reports
Get writing right first time around
Then this report writing skills course is for you.
The course is suitable for people of all levels and in all roles and industries.
Online Training Courses
A 1 day online live virtual training course with one of our highly experienced report writing skills trainers. You also get:
A highly interactive online experience
Access to MyRevolution Learning to retain access to your materials and stay in touch with your trainer
A digital copy of the course materials from the course
A digital course certificate
In-Person & Online In-House
A 1 day training course with one of our highly experienced trainers at your location. You also get
Course materials for each delegate to take away
A course certificate
Reporting on delegate evaluation
Free access to our eLearning training courses to keep your skills up-to-date
Who delivers your report writing skills training courses?
Our report writing skills courses are delivered by our friendly and highly experienced trainers. We live and breathe what we talk about in these sessions as we use most of the tools and techniques ourselves on a daily bases and bring this real-world experience into the session and the examples that we use.
What type of documents are discussed in the course?
We look at a structure that can be applied to all types of reports and potentially other business documents too.
Is there a practical Element?
Yes. We have a number of exercises for you to have a go at during the course. This will help you embed the learning and allow you to discuss the approach in more detail with your trainer and fellow delegates.
Can you review my previous work?
We encourage anyone who attends this course to bring along examples of reports that they have produced in the past. These can be used as case studies for the practical exercises and also you trainer can provide some initial feedback on them.
Do you have any report writing skills articles I can read?
Open online course.
Our Online Report Writing Skills course is an interactive live virtual course. The content remains the same but the delivery and approach has been re-imagined for the virtual environment. Our online training courses are delivered by Zoom.
In-House Delivery
We can also deliver this Report Writing Skills course just for your organisation. We can do this in-person at your office or a location of your choice or as a live virtual training course. We can deliver this via Zoom, Teams, Webex or any other platform that you are currently using and comfortable with.
Course Delivery Methods
Here's how we deliver our Report Writing Skills Training Course. Click an option to see the full details.
Join our live online virtual Report Writing Skills training course from work or home for an interactive online learning experience.
Bring this Report Writing Skills training course in-house and train your team together at the same time.
Delivered online or in person at your business premises
Course content can be tailored to your specific requirements
Complete the form below to get a personalised quote from a member of our team.
Our report writing skills training course is delivered as a scheduled live online virtual training course. Join from work or home for an interactive online learning experience.
Price per delegate includes multiple person discounts. Group booking price only applicable when delegates book onto the same course date
Bring this report writing skills course in-house and train your team together at the same time.
Our Approach
Yes, you read that right! We've removed PowerPoint from our in-person training courses.
Instead we opt for more creative ways to deliver course content and create more discussions in our courses.
No matter how you attend your course, we will always ensure it's interactive and engaging.
Our courses are designed specially for the delivery method to ensure we maximise the tools available.
We don't spend time on theory. We'll introduce it but focus more attention on practical tools and ideas that you can actually take away and use.
We'll provide the theory in your course materials to take away with you.
Our pricing is clear. You'll see the exact price of our open training courses on our site where these are available.
We'll quote an all-inclusive price for in-house and bespoke work. You won't pay a penny more than we quote you.
Stay in Touch
Get our newsletter and be the first to hear about news, courses and blog posts.
Get Our Newsletter
Revolution Learning and Development Ltd 3 Balkerne House, Balkerne Passage Colchester Essex, CO1 1PA, UK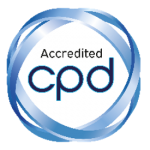 Copyright © 2023 Revolution Learning and Development Ltd

Privacy Overview
Onsite Training Courses
Business Writing
Change Management
Communication Skills
Creativity, Critical Thinking, Decision Making, and Problem Solving
Cross-Cultural Communication
Customer Service
Diversity and Inclusion
Facilitation Skills
Human Resources
Leadership and Management
Negotiation and Conflict Management
Presentation Skills
Productivity
Storytelling
Team Building
Train-the-Trainer
Virtual Classroom Training Courses
Management and Leadership
Negotiation
Online Training Courses
Business Etiquette and Professionalism
Creative and Critical Thinking
Negotiation and Conflict Resolution
Nonprofit Management
Project Management
Time Management and Productivity
Leadership Development
Corporate college solutions, interactive keynotes, meeting and retreat facilitation, one-on-one coaching.
Ask an Expert
Training and Development
Workplace Communication
Media Inquiries
Business Etiquette, Civility, and Professionalism
Communication
Sales and Negotiation
Assessments
Job Needs Assessment
Management Styles Assessment
Stefanie Coleman
Myla DeLoatch
Shawn Doyle
Thomas Farley
Elizabeth George
Shanna Kabatznick
Charlie Long
Mariana Marko
Laurie McIntosh
Darren Murphy
Avish Parashar
Pamela Sumner
Phillip Tanzilo
Eduardo Villavicencio
Sandy Wilson
Kate Zabriskie
Our Clients
Fees and FAQs
Join Our Mailing List
About Onsite Training What is onsite training?
The Full List See all onsite courses.
Locations Find out where we can deliver training.
Report writing course, structured findings: writing effective reports, available formats: full-day training course, multi-day training course, course outcomes.
This report writing course will:
Help participants determine a report's scope and depth prior to putting pen to paper.
Provide participants with tools for identifying their report's main points and supporting details.
Suggest several steps writers can take to improve a report's readability.
Highlight common mistakes report writers make.
Explain how to use white space, headings, bullets, and illustrations.
Provide concrete guidance for creating effective executive summaries.
Offer proofreading tips.
Course Overview
Learn to write reports that get read during this interactive report writing workshop.  During this session, participants will learn how to identify their documents' readers, how to adjust the scope and depth of their writing to accommodate the interests of different groups, a process writers can follow to isolate their primary message and its supporting details, and simple actions report authors can take to improve the quality of their prose. While this course is not a basic writing program, the workshop does address common errors writers make and solutions to those problems. Furthermore, participants will learn how to use illustrations and photos to improve the attractiveness of their documents. Following that discussion, the instructor will share guidelines for creating good executive summaries. The program concludes with proofreading tips for finding mistakes before a report heads to the printing press.
Program Objectives
At this program's conclusion, participants should be able to:
Identify a report's readers.
Define the scope of a report.
Craft a thesis statement.
Group information logically.
Write an enticing introduction.
Use headings, bullets, and other tools to make reading easier.
Incorporate charts, photos, and other graphics to illustrate report findings.
Create a compelling conclusion.
Apply rules of standard English to their writing.
The following outline highlights some of the course's key learning points. As part of your training program, we will modify content as needed to meet your business objectives. Upon request, we will provide you with a copy of the participant materials prior to the session(s).
Workshop Outline
Examining the evidence: what's been happening.
This program kicks off with an evaluation of the current reports participants write.  During this workshop segment, group members will identify elements that detract from or enhance the credibility of their writing.  Next, they will highlight the specific challenges they wish to have addressed during the session.
Starting from Scratch: Write for the Reader
In this part of the program, we will discuss the importance of audience analysis and its role in determining the scope and depth of a report.  Working with a sample report, the group will identify audience segments.  Next, the participants will examine each segment's interest in the topic, existing knowledge of the material, understanding of industry jargon, and additional elements that differentiate this group from other readers.  Once they have a firm grasp of their audiences' needs, we will look at how those requirements should influence a report's design.
Creating a Thesis Statement: What's Your Point?
A report is easier to write when a strong main idea exists.  During this seminar segment, we will practice using a tool that will help participants identify a topic statement and its supporting ideas.  By the conclusion of this part of the course, participants should have an outline from which they can work during the session's remainder.  
Making It Easy: Three Steps to Better Readability
Writing in the active voice, choosing accessible vocabulary, and using short sentences and paragraphs, are three actions writers can take to improve the quality of the texts.  Working with examples provided by the instructor, participants will apply these rules.  Next, they will review reports they have authored to determine whether those documents would benefit from the same treatment.
Preventing Laziness: Tighten Your Text
"There's problems with the machine." "Each employee should bring their ID to the meeting." "The number of people failing the test are growing."  Wrong, wrong, and wrong.  All of those sentences contain the type of errors that can ruin a piece of writing.  During this part of the program, we will review the common mistakes writers make and discuss tips for avoiding such blunders.  Following this discussion, participants will examine their writing and hunt for problems of which they may not have been previously aware.
Showing the Way: How Photos, Illustrations, and Formatting Can Help
If it doesn't look good, it probably won't get read.  Unfair? Maybe.  True? Yes.  Sleek, clean, and good looking reports attract eyeballs. During this part of the workshop, we will review tips for improving a document's readability with the use of headings, bullets, white space, and illustrations.  What was that? You're not artistically inclined? Thanks to many low-cost or no-cost stock image sites and drawing tools, you don't have to be.  Business Training Works maintains a list of such resources, and at the end of this segment, the instructor will share our latest finds.
Economizing: What's the Executive Summary
Once a writer completes a report, it's time to write the executive summary.   These one or two-page documents get to the heart of a report's main point, conclusion, and recommendations.  In this part of the training program, participants will learn best practices for creating executive summaries.  Following that discussion, they will draft a summary of their reports.
Checking Twice: Proofreading Tips
"How those typos made it into that report, I will never know.  I swear they weren't there when I was working on it!"   At some point, most writers have the unpleasant experience of finding errors in their work despite having performed what seemed like a thorough review.  Unfortunately, for many report writers, the more time they spend with their text, the less likely they will see its flaws.  This inconvenient truth can make the proofreading process difficult.  In this final course segment, we will offer suggestions for reviewing documents and catching errors that might have otherwise initially gone unnoticed.
At the program's conclusion, participants should understand the elements a report should contain and the steps they should follow to succinctly present their findings.
Related Directories:
Didn't find what you were looking for, the business training works difference.
When you team with us, you'll get:
A partner who will ask questions about your goals and objectives.
An opportunity to have a tailoring call and to speak with the program facilitator prior to a workshop.
Interactive facilitation conducted by someone who has a deep understanding of adult learning and the topic at hand.
A post-training web-based skills check-in meeting if desired.
People behind the scenes who will work to make our relationship a success.
You won't get:
A workshop leader who sells products during class time.
A talking head with a PowerPoint presentation and not much else.
Lecture-based training that's too academic, not practical, and doesn't connect to life in the workplace.
The sense that you are a number, a transaction, or a cog in a machine.
Onsite Training Course Reminders
Our instructor-led training courses are available to private groups.  These workshops are not offered in a public seminar format.  Please  contact us  to speak with a facilitator about your needs and bringing training to your organization.
We also travel to Africa, Australia and New Zealand, Asia, Canada, Central America, Continental Europe, the Middle East, and the United Kingdom.
Please contact us about your location.
For information about pricing, please see our fee schedule .
For instructor-led webinars, take a look at our  virtual classroom programs .
For information about self-paced courses available to anyone, visit our online courses catalog .
For free resources, check out our resources pages .
Questions This Page Answers About Report Writing Training
Where can I find an onsite course to learn how to write better reports?
Who offers report writing training?
Who has a workshop I can bring to my office to help my team learn how to write better reports?
"We cannot thank Stefanie enough for the fabulous presentation she delivered to our reception staff and directors of housing. We had plenty of great feedback from fellow colleagues regarding the presentation, and we've already had individuals implementing information they learned from the presentation. We sincerely appreciated all of Stefanie's hard work delivering a quality presentation to a diverse group of individuals."
"The training was amazing! Everyone was enthusiastic and we learned so much. They're already asking when you're coming back. You are a true gem!!"
"Great performance by Shawn! Shawn Doyle is a great presenter, and teaches you just by presenting himself."
"Thomas Farley's facilitation of the storytelling module was very engaging and effective. He started the session telling his own story. He asked participants to share their stories, and he respectfully critiqued them using this technique as a teaching tool."
"Myla was very professional and brought subject matter expertise to the training. My team really respected her and had nothing but positive things to say about her."
"Everyone really enjoyed it and came away with tools to help them be a stronger leader! Thank you, Greg!"
"As I sit here listening to Laurie, I am thinking that we couldn't have asked for a better facilitator!!! Wanted to say a quick thank you for your exceptional "customer service" in dealing with us."
"Thank you again for working with us last week. As always, the team loved the session, and I've been hearing great feedback. The change in the leadership team's behavior, even since just last week, is noticeable. The executive team and I have literally had people coming up to us all week talking about how excited they are for the future, how they believe in where we are headed, and thanking us for what's being done. As a business leader, this time period is truly a career highlight for me. I can't thank you enough."
"I liked that fact that we were kept busy – it never got boring."
"Pamela did a great job of engaging our participants in the training. They all had very positive feedback about the day and Pamela specifically. She was approachable and easy to relate to and was able to illustrate the points in a way that the team understood."
"Kate rhymes with great, and that's what she was.  This was a great class and Kate was the best. We recommend her every time. I took this class years ago with her and she makes the information stick."
"Shawn was an excellent facilitator. After our class he took the time to look over the questions we use during our interview and provided positive feedback. I highly recommend Shawn and this course, 'How to Interview and Hire Well'."
"A pleasure doing business with Business Training Works on our seminar."
"I wanted to reach out to you regarding Phillip and what wonderful experience it was for our teams to have him as our facilitator for the team building and cross-cultural communication course last Friday. He's a very talented and engaging trainer, and he was able to get even our toughest employees to participate. Everyone really liked Phillip and enjoyed the course."
"I would like to say that yesterday was simply amazing. Our team is very happy with the training and the content that was presented. Thomas was exactly who we needed to address our etiquette training needs. Our team was receptive and the activities were fun and engaging. I would definitely recommend Thomas to anyone looking to enhance their team with etiquette training."
"Pamela was amazing and extremely personable. She made the groups feel very comfortable during the training."
"Thank you for yet another great presentation. Myla was wonderful and our team really appreciated the opportunity to work with her."
"We had an amazing day today! Everyone I spoke to during the day today said they were really enjoying the session (as did I). Charlie did a fantastic job. Thank you both for a great experience!"
"The course was high-quality, first-class, first-rate, superior, fine, excellent and hence forth.  Charles' way of teaching was pleasant, exceptional, superb, and commendable. My department will speak well about this course for a while. Thank you so much for the quality of training and attention to detail. We are excited to use the tools created by zombies. However, in all seriousness the course was facio delicias and nuntiisque (fun and informative in Latin). I look forward to using your company in the future."
"It was a pleasure to work with Charlie last week. He was fantastic, and I have received great responses from the participants about the training!"
"Stefanie is knowledgeable, credible, fun and engaging as a facilitator."
"Greg was awesome! Very informative and interactive. He got rave reviews from the participants."
"Stefanie was upbeat, engaging, and relatable. She even kept the momentum going through an unexpected room change towards the end of our session. My colleagues cannot stop commenting how amazing the training was, and we are energized to put our new skills to work. Rave reviews all around!"
"Both sessions went great. They were informative and very interactive and Myla was able to engage the participants throughout the entire presentation. She is a wonderful instructor!"
"Pamela and Business Training Works put together a wonderful training program for ACERTUS. Pamela was able to create a curriculum that completely met our needs on such a short timeline. I am looking forward to working with them again!"
"I LOVED Kate. She was an incredible speaker and her ability to educate is a show stopper. Learning about my own communication style was invaluable and I truly believe that I am going to use this information for the rest of my professional career."
"I'm usually quiet in group discussions, but I enjoyed this course so much, I participated quite a bit."
"It was a positive experience to have this training, very useful to understanding myself as a provider and patients. Laurie was engaging as a speaker. I learned to approach patient care differently seeing patients as different and not "difficult." I took away key points and different strategies to use in my interactions with patients, just a matter of finding the time to make adjustments and implement these changes."
"WOW – where do I begin!? Working with you both has been an outstanding experience throughout the entire process. Your flexibility from first contact was very valuable – we appreciate your willingness to participate in multiple teleconferences to align with KMG.
Your ability to link KMG's message and philosophies to the lessons is what set you apart from your competitors.
Kate's energy and willingness to meet as many of the attendees as possible and her ability to quickly build a rapport with folks established credibility and a safe environment. Everyone valued the 'informalness' of the key note.
The Tuesday workshop was phenomenal! I saw people taking notes that I never would have imagined would be engaged.
Fantastic result overall – thank you so very much!"
"Pamela was very engaging. The training was well presented and held the group's attention. The feedback I got from my staff was that it was useful not only in work but in their personal lives as well."
"The workshop was appreciated very much, and you (Stefanie) were indeed a big hit. Thank you for all your support and value you brought this team. I look forward to another opportunity to work with you, you were an absolute delight."
"The course has been tremendously helpful to my staff, and I am very grateful for Regina's knowledge and generosity. She really shared her talents and experience freely, and provided what was needed to reset our team dynamics."
"Pamela is awesome. She has that perfect blend of knowledge, credibility, and personal skills to deliver very effective training across a wide variance of personalities."
"Yesterday's workshop was both thoroughly enjoyable and tremendously beneficial. From all accounts, it was a productive, engaging, and substantive experience from which participants were able to glean significant professional insights and lessons for best practices in their field."
"I wasn't sure what to expect and found it to be awesome. I am in business development and while I consider myself to be somewhat refined/savvy, I walked away with so many things to up my game while with clients and the number one lesson and tie back point is that it is 100% about making the client feel comfortable and special. What we do, how we act, how we present ourselves all feeds into that and our ultimate success as sales professionals."
"I just wanted to send out an email to express our appreciation for the service that Greg provided. He was a very motivated and inspirational speaker. We really, and I seriously mean this, enjoyed him. We are going to adapt some of our training procedures to fit his suggestions."
"Thank you Kate, Chris, and Kathy! It was a pleasure working with you, and thank you for providing some valuable insights for our SES!"
"The team was quite impressed with your materials and more importantly delivery style. I feel like we all took something positive away from the course which is all I can ever ask for."
"In each of the sessions that ZMC has hired Business Training Works, I have learned something new — even with the same topic. This is the 10th session we have scheduled, and we always ask for Shawn."
"Phillip, you are the best! Loved every minute and the fun interactive aspect of our workshop exceeded my expectation. Looking forward to the LA workshop next month."
"Business Training Works made this project extremely easy for me. Not only did they customize content for us, but they delivered it well and provided a great train-the-trainer session. It was truly an effortless experience for us!"
"Laurie, as always, was AMAZING!"
"Greg Jones was a DYNAMITE presenter! He was fun, knowledgeable, and engaging and had our large group of 50+ people laughing and participating right up until the 5:00 PM end time. I am always impressed when a facilitator can keep a group engaged and involved WITHOUT using PPT and Greg did just that with his handouts, flip charting, storytelling and mixing up activities at table groups, teams, and with partners. We would love to have him back!"
"I heard a lot of positive feedback and several people approached me about your contact info for following up. I know we had a short amount of time for the training but I know I found it valuable and I think the rest of the group did too."
"We did enjoy the class and yes, I am excited to work with you to bring in more. Charles is a great teacher, I would like to have him teach them."
"Laurie McIntosh brings her personal experience into the training which was invaluable."
"Board presentation went well. "Excellent" according to our chairman. Thanks for your training."
"Eduardo was an excellent facilitator. I took so much with me to apply to my job responsibilities that will enhance my thinking as I resolve difficult callers and issues. Eduardo was very interactive with the group and had excellent ideas to promote thinking and participation. He is the greatest facilitator I have ever worked with!"
"Pamela Sumner is professional, warm, and highly educated. Her style translates to small groups as well as large formal settings. She is definitely an asset to BTW."
"Phillip was engaging and professional. I had many people who were in the session tell me that they enjoyed it."
"We also appreciate how well prepared you (Phillip) are, and that the subject matter is addressed in substantive way that has real impact. Your style has that special something that really engages people."
"Pamela was a gem! We really enjoyed it. The one main piece of feedback I got was they wanted more time."
"I have been in several training sessions, and I have to say this has been the best one. We were all engaged in the topics. Regina's materials were relevant to our jobs. She started on time, and the time flew by."
"Our customer service manager of 21 years stated that this training was the best and the most relevant class she attended in her career."
"Kate was a refreshing start to 2020! Very energetic and captivating the entire session. Moments of reflection, laughter, and engagement made this a great FLAG kickoff to the year!"
"Phillip was a great presenter. He kept the class moving forward and kept us all engaged and participating. We all got a lot out of the training and hope to have him back again for follow up."
REPORT WRITING SKILLS TRAINING COURSE . CLASS . WORKSHOP . SEMINAR . PROGRAM
Related courses.
Punctuation
Military Writing
Email Etiquette and Basic Business Writing
Business Writing for Non-Native English Speakers
Workplace Writing
Plain Language
Policy and Procedure Writing
Editing and Proofreading
Advanced Business Writing
Government Writing
Repair Order Writing
Writing for the Web
GPO Style Manual Usage
Customer-Centric Writing
Technical Writing
English Grammar
Minute-Taking
Plain Language for Lawyers
Report Writing Training
Home > Courses > Report Writing Training
Start date: Arranged on a date convenient for you
Who is the course for: Staff with report writing responsibilities
Duration: One day Course
The whole purpose of a report is to convey information to the reader in a clear understandable format, in order that the reader may make an informed decision upon. How many times have you read a report and been more confused after reading it than before? How many times have you become lost in the detail, which has overshadowed the main theme and arguments? This course is designed to provide the report writer with the professional skills to make their reports a compelling read that is easy to understand.
Course overview
This valued report writing training course gives report writers the necessary writing skills to prepare and complete a report professionally. It also provides them with the critical skills to evaluate their subject and present conclusions objectively. Focus is also placed on the importance of gearing the report content for the benefit of the reader and achieving the main purpose of any report – to convey information on a subject clearly, fairly and without bias.
The Report Writing Skills Course Content
We tailor all our courses to reflect the needs of the organisation together with the individual needs of each delegate.  We use a combination of theory and exercises designed to develop delegates' report writing skills. Real-life work scenarios can be built into the training to support the learning and help to generate ideas and solutions that can be implemented in the workplace.
How We Will Support Your Learning
On the day, a colour printed workbook with techniques, tips and space for notes will be available to all delegates for their personal use.
What are the Learning Outcomes?
Here are a number of learning outcomes from the Report Writing Skills Training Course which will provide you with the skills and confidence to prepare and complete professional reports:
Recognise how to plan and complete reports for maximum impact
Understand the Who, What, When, Where, Why and How
Identify the different measures of readability
Know how to tailor a report for a specific audience
Understand the different stages and time allocation of report writing
Know the difference between active and passive verbs
Recognise when to use data to back up your report
Identify which type of diagram to use to support your data findings
Be able to effectively revise and fine-tune the report
A summary of the Report Writing Skills Course
This report writing training course covers skills from every angle, from preparation through to completion. We will teach you to write reports that prioritise value over volume. An essential part of this is knowing how to address multiple audiences, as you never know who will end up reading your report. By the end of the course, you will be confident in identifying important information to include in your report and relaying it in a clear and concise manner. To find out more about the course, feel free to get in touch with us today and ask any questions.
Module content
Attributes and Objectives of Effective Report Writing
Critical thinking
Tailoring a Report for your audience
The purpose of a Report
Organising your information
Setting aims and objectives
Writing a Report
Effective proof reading
Grammar and punctuation
General style guidance
The 'So what?' test
'Fantastic tutor, could not have asked for better.'
Jackson, Sussex Police
Help with your training needs
Unlock staff potential is a company that offers training through a set of professional training courses designed to improve the performance and profitability of uk businesses whilst enhancing the skills of staff.
First name:
Company / Organisation:
Phone number:
Postcode or location:
Number of attendees: 1 2 3 4 5 6+
Email address:
Please leave us a message:
Your data will only be used for the purpose it was collected for and which you consented to.
Improve your skills from anywhere, anytime on your schedule About us Online Training Training Calender (PDF)
(+254) 721 331 808 [email protected]

Leadership and Management Skills
Report Writing Skills Training Course
NOTE: To view the training dates and registration button clearly put your mobile phone, tablet on landscape layout. Thank you
Introduction
Good reports are inevitable in any successful organization. High quality reports often form the basis of sound decision making within an organization. Report writing is a skill that can be learned. This course takes you through every stage from planning and structuring through to writing and presenting a report. At the end of the training, participants will become confident report writers.
Who Should Attend
This course is suitable for anybody that either anticipates having to write reports in the future, or is already having to produce reports and is looking to improve.
Course Objectives
Upon completion of this training course, participants will be able to:
To competently use proven report-writing techniques
To come up with well-structured reports
To come up with logically flowing and professional looking reports
Gain key skills on how to make the reports easier to read and understand
To make essential parts of the report stand out
Make it easy for readers to navigate around the report
Course Content
Module 1: Introduction to report writing
Defining a report
Importance of a report
Why are some reports ineffective?
Basic principles of report writing
Structure of business reports
Classification of reports
Informal and Formal reports
Examples of informal and formal reports
Module 2: Planning for report writing
Submitting the report
Using the checklist to appraise and edit the report
Writing the report
Arriving at a conclusion, with a call to action
Analysing the data and information
Obtaining or producing the data
Creating the structure of the report
Visualising who the reader will be
Fully understanding the brief
Logical structure
Structuring for logical flow
Organizing ideas
Balance and emphasis
Planning the content
Practice on writing the report
Accuracy, brevity and clarity
Tabular and graphic presentations
Editing the report
Module 3: Guiding the reader
Constructing titles, headings and subheadings
Producing effective lists
Using visual aids and examples
Language choice
Using plain English
Being clear and concise
Writing accurately
Avoiding the passive voice
Module 4: A Checklist for Successful Reports
Proof read the report before submitting
Making a report jargon free
Checking if the content relate to the stated objectives
Checking if graphs and tables are well explained
Checking if everything is correctly and clearly labelled
Checking if the materials are presented in relevant and logical sections
Checking if the report answer the needs of the reader
Checking if the report answer the original brief
Module 5: Finishing techniques
Professional presentation
Using a consistent format, style, layout
Writing an executive summary
Reproduction
Distribution and presentation
Training Approach
This course will be delivered by our skilled trainers who have vast knowledge and experience as expert professionals in the fields. The course is taught in English and through a mix of theory, practical activities, group discussion and case studies. Course manuals and additional training materials will be provided to the participants upon completion of the training.
Tailor-Made Course
This course can also be tailor-made to meet organization requirement. For further inquiries, please contact us on: Email: [email protected] Tel: +254 721 331 808
Training Venue
The training will be held at our Upskill Training Centre. We also offer training for a group at requested location all over the world. The course fee covers the course tuition, training materials, two break refreshments, and buffet lunch.
Visa application, travel expenses, airport transfers, dinners, accommodation, insurance, and other personal expenses are catered by the participant
Certification
Participants will be issued with Upskill certificate upon completion of this course.
Airport Pickup and Accommodation
Airport pickup and accommodation is arranged upon request. For booking contact our Training Coordinator through Email: [email protected] , +254 721 331 808
Terms of Payment: Unless otherwise agreed between the two parties p ayment of the course fee should be done 3 working days before commencement of the training so as to enable us to prepare better
Online/ On-site (Nairobi, Kenya) Training Schedule
Some of our recent clients.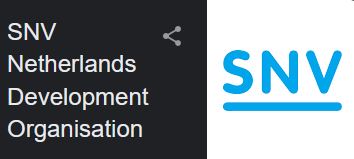 Training that focuses on providing skills for work?
We support the development of a skilled and confident workforce to meet the changing demands of growing sectors by offering the best possible training to enable them to fulfil learning goals.
Zoe Talent Solutions
Report writing training course.
Course Overview
Course outline, book classes now.
Facts, figures and conclusions depend tremendously on the reports that present these details to the world. Be it in a newspaper, magazine, web publication or any white paper, a report is required to be accurate and credible with well-presented data.
Once published, reports can also be used as evidence in a court of law. This is why, at 'Zoe', we take a keen interest in developing the report writing skills of our participants by providing close guidance and showing them how they can apply master techniques to this skill.
The Advanced class on this subject will take our delegates a step ahead on their ability to write high level reports on behalf of their organization in a recommendable manner.
Also Explore Other Courses
Effective communication skills training course, business communication skills training course, public speaking and presentation skills training course, professional business writing skills training course, advanced business writing skills training course.
Our research and work over the years have helped us reach an in-depth understanding of the most accepted and complemented norms in report writing globally, which will enable our participants to maintain high standards of succinct and professional report writing.
It has been universally noted that candidates who can display a hold in good report writing through professional writing techniques , stand higher chances of a promotion, winning a new project and promoting a business.
Through the course on Report Writing, our team at Zoe not only aims to help you achieve a mastery of these skills but also seeks to nurture the character of logical and accurate presentation, one that you can use in other areas of your life as well. This way, participants acquire real growth in their skills at their core level and not just subject knowledge.
This Zoe training course will empower you to become a subject matter expert by introducing you to various aspects of professional report writing. Through this course, you will be able to apply the skill of presenting facts and data in a well-structured format.
You will learn techniques to help your readers draw factual and tangible conclusions. By ensuring the application of all the elements in professional report writing, your message will be interpreted exactly as intended, leaving no room for misinterpretation.
The information and practice gained through this course will also bridge the gap in your current skill and knowledge when it comes to writing reports. You will resultantly be better positioned to add value to your organisation in your communication with your stakeholders and your customer.
Course Objectives
The main objective of this course is to empower professionals with—
the ability to write all kinds of reports in a globally recommended structured manner, in keeping with their organisational brand values
real-time feedback on their overall written communication with a specific focus on report writing
the ability to recognise language and formatting errors in their own reports
tips to reports concise and easy to read
capability to correct their own errors in writing and errors in any other potential publication material before publishing
understanding of the requisites of a good report as a formal and informal document
make a good presentation of a report with logical sequencing of data
proofread a draft before sending it out
understand the potential of a well-written report in the business world
Training Methodology
Zoe Talent Solutions designs training courses to cater to our training audience and their distinctive professional background and experience. Classroom sessions with presentations by a highly experienced facilitator form a major part of our training programmes.
We encourage trainee participation through group discussions, role-plays, group activities, assessments and more. Trainees are also requested to share their experiences, issues, concerns and best practices from their respective organisations, which are facilitated by the trainer to optimise learning for the entire participant group.
In alignment with the Zoe Talent Solutions' unique training methodology, this course follows the Do–Review–Learn–Apply Model.
Organisational Benefits
Organisations whose professionals undertake this course will benefit in the following ways:
As employees become well-versed with Report Writing, their performance will reflect positively for your business
Growth in calibration and streamlining of writing reports in keeping with the brand values of your organization
Greater credibility for the individual and your organisation
Increased demand of business with your organization in the market
Accurate report writing skills means lesser confusion over important business communication
Market credibility increase as a result of stakeholder recommendations
Improved individual performance and sense of esteem for the organization
Lower attrition as individuals feel invested in, listened to, valued and motivated
Personal Benefits
Professionals attending this course will benefit in the following ways:
A clear and in-depth understanding of Report Writing in the 21 st Century
Increased self-awareness of one's ability to write a good report
Access to examples, videos and practice sessions exclusively owned and run by Zoe Talent Solutions
Ability to identify one's area of opportunity to recognise and correct common writing/formatting errors
Understanding the impact of an average, incomplete or bad report on one's own/organisational brand image
A sense of accomplishment contributing to an expertise in Report Writing
Overall improvement in an individual's writing skills
The ability to role-model this skill in the organisation for subordinates to learn from and imitate
Who Should Attend?
Secretaries of Presidents, Vice-presidents and Senior Management who may need to write reports for business regularly
Journalists and Executives in News Agencies
Administration executives responsible for documenting and publishing reports
Executives who write reports and document business communication on a regular basis
Trainers, teaching staff, educators and administrators responsible for writing reports
Human Resource Executives responsible for employee documenting policy and other forms of compliance
Government officials and officials involved in administration in government sectors
Hospital staff and support staff in volunteer camps who need to document their work for stakeholders
Any other professional who would like to improve their knowledge and skill on report writing
The course will cover the following areas that are important in the skill of Report Writing. It aims to increase the participants' ability to practice this skill in a recommendable way.
Module 1 – Introduction to Report Writing
What is a Report?
Definition & Features of a Report
Elements of a Report
Essential and Optional Elements
Practice Assignment (Pre-work)
Module 2 – Getting Started
Preparation and Planning
Know your Brief
Report Objectives
Importance of Conciseness
Global Designs, Layouts and Templates
Practice Assignment & Feedback
Module 3 – Structure of A Report
Introduction
Recommendation
Executive Summary
Table of Contents
Practice Activities & Feedback
Module 4 – Report Writing Styles
Know your Audience
Information Relevance
Succinct Report Writing
Chronology of Facts
Presentation of Findings
Presenting a Conclusion
Making Recommendations
Module 5 – Proofreading a Report
Importance of a Draft Revision
Steps to Revise & Edit a Report
Guidelines, Schedules and Order of Information
Accuracy of Information
Formatting and Presentation
Practice Assignments
Module 6 – Categories of Reports – 1
Assignment Review and Feedback
Informal & Informal Reports
Detail Reports
Business Reports
Informational Reports
Analytical Reports
Summary and Assignments
Module 7 – Categories of Reports – 2
Proposal Report
Vertical and Lateral Reports
Functional Reports
Periodic Reports
Research Reports
Recap and Summary
Module 8 – Report Writing | Tips and Examples
Use a Neutral Tone
Use the Correct Tense
Grammar and Sentence Construction
Good vs Bad Report
Examples of Good Report Writing
Summary & Feedback
Share This Content
Click here to auto generate invoice for this course
Get a free proposal to conduct this course in your organisation as an in-house basis
If you've any questions, Let us know by clicking the button below.
Customized Schedule is available for all courses irrespective of dates on the Calendar. Please get in touch with us for details.
Related Courses
Assertive Communication Skills Training
Active Listening Skills Training Course
Corporate Communication Training Course
Advanced Communication Skills Training Course
Zoe Talent Solution uses cookies to ensure you get the best experience on our website | Terms & Conditions Got it!
Home » Downloads » Training Course Materials » Leadership Training » Team Leadership Training » Report Writing
Report Writing
Get a quote.
Request a quote and we will get straight back to you.
" * " indicates required fields
Intended for:
These  report writing  training course materials are aimed at people who are new to report writing or who need to improve their report writing skills. As you would expect from Trainer Bubble this is not a programme covering theory alone. Participants are expected to put into practice what they are learning as they go through the day.
These training course materials will help develop the report writing skills of your participants and ensure you deliver a successful report writing training course.
Training course contents:
Report writing plays an important role in the workplace and being able to develop successful reports is a core skill. A well-written report is planned, structured, styled and proof-read for maximum effectiveness. It requires a good understanding of the potential reader and a method of presenting the information that helps to inform and persuade.
These report writing training course materials will provide you with all the content necessary to deliver an effective training course on the topic. Providing your participants with all the tools and information required to develop exceptional report writing skills.
Samples of training course materials
Please click on image for larger view…
As well as the usual contents of Trainer Bubble Training Packs, you will also receive a 'Mock Report' and 'Structure Cards'.
Section One – Introduction to Report Writing
This section covers the key principles of report writing and lays the foundation for the remainder of the day's activities. Topics covered include:
Why a report? Why are some reports ineffective? Basic Principles of Report Writing Structure of Business Reports
Section Two – Plan and Prepare
This section looks at a number of techniques to help report writers prepare before beginning the task of writing. Great emphasis is placed on planning and preparing as we consider this to be the key to effective report writing. Topics Include:
Purpose of the Report Knowing your Readers Generating Ideas Sources of Information The Extended Pyramid Report Outline
Section Three – Write the Report
Participants work on an actual report or develop one from a brief provided by us. This section builds on the principles already covered and we also cover topics such as:
Getting Started Overcoming Writers Block Language
Section Four – Check and Edit
In this final section we consider the importance of checking and editing reports before submitting. We suggest an approach that gives the best chance of ensuring that participants present professional reports to their readers.
Participants get the opportunity to practice their checking techniques using the reports they produced earlier.
Objectives:
By the end of this report writing training course your participants will be able to:
Prepare and plan reports that meet their intended purpose
Produce reports that conform to an established and acceptable structure
Proofread and edit their reports effectively before submitting them to their intended readers
The benefits of our course materials
Related training course materials.
Event Management
Project Management Essentials
Interpersonal Skills
Absence Management
Body Language Training
Decision Making
Stakeholder Management
Mentor Training
Menopause at Work
Problem Solving Techniques – 1 Hour
Assertiveness in Action
Presentation Skills
Questioning Skills
The Virtual Trainer
Managing Generations
Ultimate Trainer – Leadership
Subscribe to the Trainer Bubble mailing list to receive updates on new products, special offers and all the latest industry news sent right to your inbox.
Effective Report writing
Training Course • Emphasis Training
About the CPD course
Cpd provider.
Emphasis Training
Send an enquiry
By submitting this form, you consent to CPD sending you email regarding your application.
This site is protected by reCAPTCHA and the Google Privacy Policy and Terms of Service apply.
Thank you for your enquiry. Your message will be sent to the relevant CPD provider to contact you directly. We hope this helps.
Are you using the My CPD Portal? Log in here.
You may also be interested in:
The complete business writer
High-impact business writing, bid; tender and sales-proposal writing, presentation writing.
At Emphasis, we know that business writing is something that, worldwide, millions of people struggle with. So we've made it our mission to help them. Since we set out in 1998, we've helped more than 50,000 people write better documents, email and web content – mainly through the 5,000 courses that we've run for organisations across the globe. Because we are specialists, we can create bespoke in-company courses in any area of written communication, from how to reply to a complaint email through to how to write a bid for a national rail franchise. Our in-house team of experts includes specialists in report writing, preparing speeches for senior executives and writing English for speakers of other languages.
Want to learn more?
More cpd courses by emphasis training, online course, training course, get industry-related content straight to your inbox.
Thank you for subscribing
By signing up to our site you are agreeing to our privacy policy
Use the form below to submit an enquiry to
To get in touch please call us on +44 (0)208 840 4383 or email us via [email protected]
Thank you for your message, a member of our team will be in touch shortly
"Science is organised knowledge. Wisdom is organised life." Will Durant
"Live as if you were to die tomorrow. Learn as if you were to live forever." Mahatma Gandhi
"Teaching is only demonstrating that it is possible. Learning is making it possible for yourself." Paulo Coelho
"Every time man makes a new experiment he always learns more. He cannot learn less." R. Buckminster Fuller
"Education is not preparation; education is life itself." John Dewey
"Education is not the filling of a pail, but the lighting of a fire." W.B. Yeats
"We are what we repeatedly do. Excellence, therefore, is not an act, but a habit." Aristotle
"The mind is not a vessel to be filled, but a fire to be ignited." Plutarch
"The noblest pleasure is the joy of understanding." Leonardo da Vinci
"Anyone who stops learning is old, whether at twenty or eighty. Anyone who keeps learning stays young." Henry Ford
"Knowledge speaks, but wisdom listens." Jimi Hendrix
"Education is the kindling of a flame, not the filling of a vessel." Socrates
"Much to learn, you still have." Yoda
"It's taken me all my life to learn what not to play." Dizzy Gillespie
"I am learning all the time. The tombstone will be my diploma." Eartha Kitt
"Education's responsibility is to replace an empty mind with an open one." Malcolm Forbes
"The capacity to learn is a gift; the ability to learn is a skill; the willingness to learn is a choice." Brian Herbert
"Education is the key to unlocking the world, a passport to freedom." Oprah Winfrey
"In learning you will teach, and in teaching you will learn." Phil Collins
"It does not matter how slowly you go as long as you do not stop." Confucius
"Learning is an experience. Everything else is just information." Albert Einstein
"The beautiful thing about learning is nobody can take it away from you." B.B. King
"I am still learning." Michelangelo, age 87
"You can never be overdressed or overeducated." Oscar Wilde
"Mistakes are great, the more I make the smarter I get." R. Buckminster Fuller
"Learning never exhausts the mind." Leonardo da Vinci
"Education is not the learning of facts, but the training of the mind to think." Albert Einstein
"Self-education is, I firmly believe, the only kind of education there is." Isaac Asimov
"Education is a progressive discovery of our own ignorance." Will Durant
"You do not learn to walk by following rules. You learn by doing, and falling over." Richard Branson
"Wisdom comes not from age, but from education and learning." Anton Chekhov
"Learn everything you can, anytime you can, from anyone you can. There will always come a time when you will be grateful you did." Sarah Caldwell
"You don't understand anything until you learn it more than one way." Marvin Minsky
"Commit yourself to lifelong learning. The most valuable asset you'll ever have is your mind and what you put into it." Brian Tracey
"I had six honest men. They taught me all I knew. Their names were: Where, What, When, Why, How and Who." Rudyard Kipling
"Learning is a treasure that will follow its owner everywhere." Chinese Proverb
"We are born not to be perfect, but to learn and reflect from imperfections" Princess Ramirez
"Real learning comes about when the competitive spirit has ceased." Jiddu Krishnamurti
"Light up the darkness." Bob Marley
"Education is the movement from darkness to light." Allan Bloom
"I was obliged to be industrious. Whoever is equally industrious will succeed equally well." Johann Sebastian Bach
"For the best return on your money, pour your purse into your head." Benjamin Franklin
"A man, though wise, should never be ashamed of learning more, and must unbend his mind." Sophocles
"Tell me and I forget. Teach me and I remember. Involve me and I learn." Benjamin Franklin
"I am always doing that which I cannot do, in order that I may learn how to do it." Pablo Picasso
"Gold has a price, but learning is priceless." Chinese Proverb
"Living is easy with eyes closed, misunderstanding all you see." John Lennon and Paul McCartney
"All the world is my school and all humanity is my teacher." George Whitman
"It is the art of an educated mind to be able to entertain a thought without accepting it." Aristotle
"The roots of education are bitter, but the fruit is sweet." Aristotle
"You cannot open a book without learning something." Confucius
This is a courtesy notification to let you know we have recently updated our privacy policy
accredited by
PeopleCert, on behalf of Axelos
Company brochures
3,000,000+ delegates
15,000+ clients
1,000+ locations
KnowledgePass
Log a ticket
01344203999 Available 24/7
BIGGEST BLACK FRIDAY SALE!
GET THE 70% EXTRA OFF!
My employer
We cannot process your enquiry without contacting you, please tick to confirm your consent to us for contacting you about your enquiry.
By submitting your details you agree to be contacted in order to respond to your enquiry.
What are you looking for?
Sorry looks like we are having trouble finding the course you're looking for..
We may not have the course you're looking for. If you enquire or give us a call on 01344203999 and speak to our training experts, we may still be able to help with your training requirements.
Or select from our popular topics
ITIL® Certification
Lean Six Sigma Certification
Scrum Certification
Change Management
Business Analysis
Microsoft Azure
Microsoft Excel & Certification Course
Microsoft Project
Press esc to close
Talk to a learning expert
Fill out your contact details below and our training experts will be in touch.
Fill out your contact details below
WHO WILL BE FUNDING THE COURSE?
By submitting your details you agree to be contacted in order to respond to your enquiry
Thank you for your enquiry!
One of our training experts will be in touch shortly to go over your training requirements.
Back to Course Information
Fill out your contact details below so we can get in touch with you regarding your training requirements.
* WHO WILL BE FUNDING THE COURSE?
Preferred Contact Method
No preference
Back to course information
Fill out your training details below
Fill out your training details below so we have a better idea of what your training requirements are.
HOW MANY DELEGATES NEED TRAINING?
HOW DO YOU WANT THE COURSE DELIVERED?
Online Instructor-led
Online Self-paced
WHEN WOULD YOU LIKE TO TAKE THIS COURSE?
Next 2 - 4 months
WHAT IS YOUR REASON FOR ENQUIRING?
Looking for some information
Looking for a discount
I want to book but have questions
One of our training experts will be in touch shortly to go overy your training requirements.
Report Writing Training - United Kingdom
Acquire skills to organise the material and prioritise the information
Become familiarised with the report writing style
Understand the process of editing and proofing the report content
Course Information
Course syllabus
Who it's for
What's included
Why choose this course
Report Writing Training Course Outline
Module 1: Preparation for Report Writing
What is a Report?
Effective Report Writing
Setting Your Objectives
Thinking about the Reader
Obtaining the information
Module 2: Planning the Project
Prioritising the Information
Structuring your Material
Sequencing your Material
Module 3: Writing the Report
Accuracy, Brevity and Clarity
Writing Style
Using Illustrations
Presentation, Format and Layout
Who should attend this Report Writing Training Course?
The Report Writing Course is tailored for individuals seeking to enhance their report writing skills. This Course is essential for professionals across various sectors who need to convey information clearly and effectively through written reports. Here is a list of professionals who can greatly benefit from attending this Course:
Business Analysts
Project Managers
Technical Writers
Data Analysts
Researchers
Consultants
Public Officials
Academic Professionals
Prerequisites of the Report Writing Training Course
There are no formal prerequisites for this Report Writing Course.
Report Writing Training​ Course Overview
Report writing is creating a description and statement which explains in detail an event, situation, and occurrence as the result of observation or inquiry. It is a formal style of writing elaborately on a topic and consists of different types of reports.
This 1-day Report Writing Training will provide delegates with the necessary knowledge and skills required for presenting information interestingly and professionally. In this course, delegates will learn how they can effectively plan and write the reports with accuracy in their organisation. This training will cover these concepts:
Identify the purpose of their reports
Structuring material to plan the report
Accuracy, brevity and clarity in writing report
Presentation, format and layout in writing report
Preparation for report writing
In the end, delegates will learn a range of report writing formats which adapt to their needs.
What's included in this Report Writing Training Course?
World-Class Training Sessions from Experienced Instructors
Report Writing Training Certificate
Digital Delegate Pack
Why choose us
Ways to take this course.
Our easy to use Virtual platform allows you to sit the course from home with a live instructor. You will follow the same schedule as the classroom course, and will be able to interact with the trainer and other delegates.
See trainer's screen
Recording & transcripts
Virtual whiteboard
Share documents
Works on all devices
Our fully interactive online training platform is compatible across all devices and can be accessed from anywhere, at any time. All our online courses come with a standard 90 days access that can be extended upon request. Our expert trainers are constantly on hand to help you with any questions which may arise.
Certificates provided online
Get immediate access on purchase
This is our most popular style of learning. We run courses in 1200 locations, across 200 countries in one of our hand-picked training venues, providing the all important 'human touch' which may be missed in other learning styles.
Highly experienced trainers
All our trainers are highly qualified, have 10+ years of real-world experience and will provide you with an engaging learning experience.
State of the art training venues
We only use the highest standard of learning facilities to make sure your experience is as comfortable and distraction-free as possible
Small class sizes
We limit our class sizes to promote better discussion and ensuring everyone has a personalized experience
Great value for money
Get more bang for your buck! If you find your chosen course cheaper elsewhere, we'll match it!
This is the same great training as our classroom learning but carried out at your own business premises. This is the perfect option for larger scale training requirements and means less time away from the office.
Tailored learning experience
Our courses can be adapted to meet your individual project or business requirements regardless of scope.
Maximise your training budget
Cut unnecessary costs and focus your entire budget on what really matters, the training.
Team building opportunity
This gives your team a great opportunity to come together, bond, and discuss, which you may not get in a standard classroom setting.
Monitor employees progress
Keep track of your employees' progression and performance in your own workspace.
Some of our worldclass trainers
Title, job roles, etc
Retro occupy organic, stumptown shabby chic pour-over roof party DIY normcore. Actually artisan organic occupy, Wes Anderson ugh whatever pour-over gastropub selvage.
What our customers are saying
Report writing training faqs, what is report writing, what are the pre-requisites, who should attend this course, what are the various types of report writing, what is the duration of this course, what is the cost/training fees for report writing training certification in the united kingdom, which is the best training institute/provider of report writing training in the united kingdom, what are the best personal development training courses in the united kingdom.
Best price in the industry
You won't find better value in the marketplace. If you do find a lower price, we will beat it.
Many delivery methods
Flexible delivery methods are available depending on your learning style.
High quality resources
Resources are included for a comprehensive learning experience.
"Really good course and well organised. Trainer was great with a sense of humour - his experience allowed a free flowing course, structured to help you gain as much information & relevant experience whilst helping prepare you for the exam"
Joshua Davies, Thames Water
"...the trainer for this course was excellent. I would definitely recommend (and already have) this course to others."
Diane Gray, Shell
Related courses
Looking for more information on personal development training.
Upcoming classes
Package deals
DELIVERY METHOD
SELECT AN UPCOMING CLASS View all package deals
Complete Contract Management Package
Included courses:.
Contract Management Certification Training £1295
Contract Negotiation Training Course £895
Report Writing Training £895
Total without package: £3085
Package price: £1895 (Save £1190)
Limited budget?
Best price guaranteed!
Your privacy & cookies!
Like many websites we use cookies. We care about your data and experience, so to give you the best possible experience using our site, we store a very limited amount of your data. Continuing to use this site or clicking "Accept & close" means that you agree to our use of cookies. Learn more about our privacy policy and cookie policy cookie policy .
We use cookies that are essential for our site to work. Please visit our cookie policy for more information. To accept all cookies click 'Accept & close'.